With just over eight weeks to go before AUSkey retires, some recurring issues continue to present challenges to accountants making the shift to myGovID.
Security and privacy concerns
"One of the recurrent themes is that under AUSkey, the security was locked in with the device that resided in the workplace, and now via a mobile app, access has now become anywhere an employee feels like," explained Institute of Public Accountants general manager of technical policy Tony Greco.
"We're going to have to work a way around to make practitioners feel a little bit comfortable that employees don't do the wrong thing."
LMS Advisory director Alexander Laureti said the transition to myGovID has necessitated a rethink of workplace policies and how mobile devices fit inside and outside the office environment.
"It caused a change for us as an accounting firm because, traditionally, our mobiles don't have much to do with our work, so we had to have conversations with our staff about now asking them to bring their mobile phones into the workplace. We had to create policies around it," Mr Laureti said.
"We then had to think whether or not, if we're going to have those discussions, should we be also connecting our emails to our phones as well? What does that mean for our workflows? And then if our staff should be expected to be reading their emails after hours or on weekends. So, there was a challenge from our perspective."
Identity documents
Setting up myGovID with a standard identity strength has been a challenge for a number of practitioners as well, with small name mismatches in identity documents causing an error in set-up.
Such naming mismatches might occur when a practitioner has taken on their partner's last name and the change has not been reflected on one of the required identity documents.
Accountants Daily understands the ATO will soon be adding a new function in the coming months for users to link a change in name by verifying a marriage certificate or change of name certificate.
The ATO will also be expanding its list of accepted identity documents, with documents such as visas, citizenship certificates and ImmiCards set to be accepted later this year.
Concerns around offshore employees have also been raised, with such users set to be able to use myGovID with a basic identity strength from March 2020, but with significant restricted access.
Why 31 March?
With myGovID now the default login option for online services for agents, Mr Greco believes practitioners face a race against the clock to make the transition.
"The AUSkey certificate has a lifespan and it basically runs out at the end of March. So, it's almost like it's got a clock built into it and it is old technology, so things need to move along," Mr Greco said.
"We've always asked why it needs to be done by 31 March, and that's the response that's been provided, so I think we are up against the clock.
"The ATO has been adamant to us, despite the bushfires, despite a lot of other issues, they're are adamant and for them to default to myGovID for the login, they are ramping it up despite whatever else is happening in our world."
With the professional accounting bodies actively engaging the ATO on the issue, Mr Greco believes time will tell if the Tax Office is able to work through all the issues over the coming weeks.
"There are some recurring issues and the ATO is working with the professional bodies to address some of those underlying issues, and we're hoping we get some quick resolutions to push this thing along, and if they are adamant on 31 March, then they have to be on top of these issues that are coming through because they are not insignificant," Mr Greco said.
"If people can't get their credentials, that's a big problem, and if they've got fears about what staff will do, those are real fears and the ATO needs to acknowledge those concerns and come up with proactive solutions."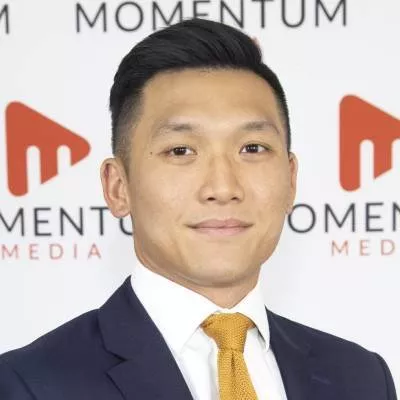 Jotham Lian is the editor of Accountants Daily, the leading source of breaking news, analysis and insight for Australian accounting professionals.

Before joining the team in 2017, Jotham wrote for a range of national mastheads including the Sydney Morning Herald, and Channel NewsAsia.

You can email Jotham at: This email address is being protected from spambots. You need JavaScript enabled to view it.