From 1 April 2020, myGovID and Relationship Authorisation Manager (RAM) will replace AUSkey as the new secure login service.
MyGovID will be a new digital identity provider that utilises the security features on a user's device, such as fingerprint or face detection, allowing the user to access government online services.
Speaking with Accountants Daily, ATO deputy commissioner John Dardo said the myGovID app has now moved to its public beta testing phase, with 165,000 downloads across the Apple App Store and Google Play to date.
Of those downloads, 96,000 identities have since been set up, with 70,000 ABNs now linked up.
While the early numbers are encouraging, Mr Dardo said the Tax Office will continue with its progressive implementation method while continuing to resolve any issues that surface in the meantime.
"It is a progressive implementation. There was no way we were going to build everything for everyone and every agency and then just turn it on," Mr Dardo said.
"We've put it in public beta and we're tweaking it, and as we tweak it, we will probably find more and more people moving onto it, and at some point, we will start some very strong messaging that says you are running out of time and you need to move onto it."
Progression of adoption
Practitioners who wish to set up their myGovID currently need to prove their identity by producing any two of the following Australian identity documents: a passport, a driver's licence and a Medicare card.
Mr Dardo believes adoption will come in three waves: those with simple enrolments, those whose identities don't match up with the required documents, and those who are not able to supply those identity documents.
"The first cohort that we are trying to get there are the people whose names match the documents where there are no complexities in enrolment. There will be hundreds of thousands of those people," Mr Dardo said.
"Over the next few months, I would expect to see all of those simple enrolments for people who have two of those three documents, and whose names match, they will come on board and we will see the growth in myGovID just from those."
Then comes a group of people that might not have the right Australian identity documents that match their name.
"There are people whose names don't match and, in some of those cases, they will have to get their names fixed at source," Mr Dardo said.
Finally, the ATO will begin onboarding people who don't have the required Australian identity documents in March 2020.
This group could consist of offshore employees, a non-resident working in Australia or an Australian without the right documentation.
"We have an exception process that we've designed, and we're testing that exception process. They will still need a mobile device while they are overseas, but it can be a device that they've bought in Indonesia or the Philippines, but they will have to provide us with some proof of identity documents and we are establishing a process for them to do that," Mr Dardo said.
"There will be a person at a tax agent practice level that will have to validate those people and we will collect those documents and we will create for them a special classification of token so that they can transact with us, but we will know they are an overseas-based user and we will have their POI documents.
"We are not banning people from working from overseas, but we are creating a special classification of people and we are collecting some extra evidence for that classification.
"They will be the last group that we will onboard, so there's no point in them trying to get a myGovID today because they can't, and there's no point trying in December or January because they still can't."
While any two of the three Australian identity documents are currently required to set up myGovID, Mr Dardo has revealed plans to expand the eligible document suite to include Australian birth certificates as well as visas.
"We're not here to wipe people out; if an Australian person needs a credential and for whatever reason they are unable to obtain it and we can reasonably assess that they are entitled to a digital credential, we will organise to get them a digital credential as long as they've got a mobile device and as long as they can do those basic things that we need them to do," Mr Dardo said.
"If you can't [provide those identity documents] and there's a valid reason, there will be a hotline, we will ask for some proof of identity material to be sent to us and we will manually set up a special classification for you."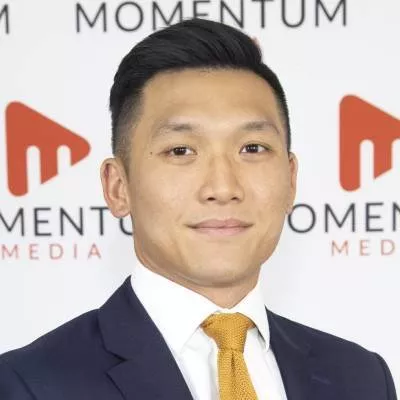 Jotham Lian is the editor of Accountants Daily, the leading source of breaking news, analysis and insight for Australian accounting professionals.

Before joining the team in 2017, Jotham wrote for a range of national mastheads including the Sydney Morning Herald, and Channel NewsAsia.

You can email Jotham at: This email address is being protected from spambots. You need JavaScript enabled to view it.