Deloitte on Friday released the 2021 edition of its Deloitte Access Economics Tourism and Hotel Market Outlook, which suggests that hotel operators are expected to recover to 95 per cent of 2019 occupancy levels by 2023.
"The corporate travel segment will clearly be critical in terms of the recovery," said Adele Labine-Romain, national tourism leader at Deloitte. 
"Markets where corporate travellers represent a relatively larger share of demand will face significant challenges, particularly as so many businesses big and small have settled into people connecting via technology."
Deloitte's forecast follows estimated job losses of up to 150,000 in the wake of JobKeeper's expiry, despite employment bouncing back to pre-pandemic levels in February, and an extended targeted support package for the tourism sector worth $1.2 billion, which will subsidise 50 per cent of 800,000 domestic flights to select tourism destinations from the start of April.
The report forecast domestic overnight trips to grow to 113 million trips by the end of this year, just shy of levels seen in 2019, given COVID-19 remains in control domestically and the vaccination rollout continues undisrupted. 
The same growth trajectory expects to see domestic overnight trips reach 125 million by the end of 2022, and 134 million trips by 2023. 
Forecast growth across the sector is likely to be fueled by pent-up demand, and increased consumer confidence — which reached a 10-year high at the end of 2020 — off the back of the pandemic and the government stimulus that accompanied it.
Despite the pandemic's devastating impacts on the tourism sector, more than 5,000 new hotel rooms hit the market in 2020, according to the report, with a further 32,000 new rooms set to be added to the country's hotels, 40 per cent of which are likely to open in 2022.
"With plenty of new stock, and even more in the pipeline, hoteliers will face considerable headwinds, with average occupancy rates across the major markets covered in the report forecast to remain considerably lower than in recent years, but recovering to 95 per cent of 2019 occupancy levels in the final year of the forecast horizon," Ms Labine-Romain said.
"This is influenced by the new room pipeline, but also in the anticipated slow recovery of business travel and the stepped return of international visitors."
Though, not all cities are expected to bounce back at the same rate. According to the report, Brisbane and Perth are likely to see occupancy rates return to 2019 levels by 2023, while the Gold Coast, Adelaide, Hobart, North Queensland and Western Sydney are expected to recover slower. 
Canberra and Hobart, according to the report, have felt fewer impacts as a result of international border closures, with international visitors making up a smaller share of their guests, at 9 per cent and 17 per cent, respectively. 
As well as preparing for an uptick in domestic business travellers, hotels across Australia's major cities need to find ways to encourage domestic holidaymakers to fill the gap in the short term, the report suggests.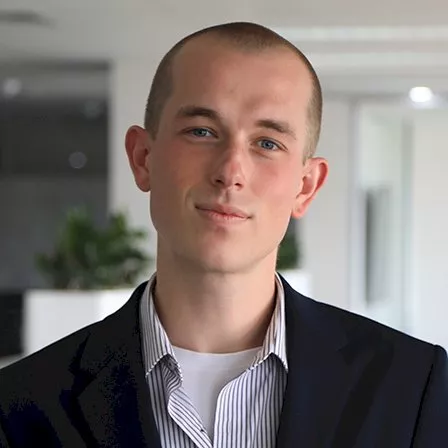 John Buckley is a journalist at Accountants Daily. 
Before joining the team in 2021, John worked at The Sydney Morning Herald. His reporting has featured in a range of outlets including The Washington Post, The Age, and The Saturday Paper.
Email John at This email address is being protected from spambots. You need JavaScript enabled to view it.