The latest employment data released by the Australian Bureau of Statistics has shown Australia's employment rate bounce back to a pre-pandemic level, as employment rose above 13 million people in February.
"The strong employment growth this month saw employment rise above 13 million people, and was 4,000 people higher than March 2020," said Bjorn Jarvis, head of labour statistics at the ABS. 
"Full-time employment increased by 89,000 people, of which 69,000 were women. Female full-time employment was 1.8 per cent higher than March 2020, while male full-time employment was 0.8 [of a percentage point] below."
Seasonally worked hours also rose, up by 6.1 per cent from January, as well as hours worked, which sits only 0.7 of a percentage point below the rate it was in March 2020. Hours worked by women are 0.6 of a percentage point above what they were in March last year, while hours worked by men remain 1.6 per cent below. 
"Hours worked increased across all of the states and territories, except in Western Australia, where hours were affected by the lockdown in the first week of February," Mr Jarvis said.
Meanwhile, unemployment dropped by 70,000 people in February, taking the unemployment rate down 0.5 of a percentage point to 5.8 per cent from 6.3 per cent in January. But it still remains 0.6 of a percentage point higher than what it was in March 2020, with 89,000 more people unemployed.
Prime Minister Scott Morrison said that while there was "still a long way to go", the bounce-back in job creation meant that JobKeeper needed to come to an end.
"JobKeeper must come to an end. It has done its job," Mr Morrison said. "At each stage of our gear change on JobKeeper, we have seen the economy continue to move forward.
"Now, we are going into that final phase when it comes to JobKeeper and that is why I am pleased we are going into it with a strong run-up.
"If these programs go beyond what have been their effective period, can actually start to hold the economy back. It can create problems in the mobility of the labour force."
Treasurer Josh Frydenberg said that while the months ahead would continue to be challenging, the falling unemployment figures reinforced the government's decision to wind down the wage subsidy scheme.
"We know that JobKeeper is coming off at the end of March and it will be bumpy," Mr Frydenberg said. "It will be challenging and the economy will continue to go through the transition.
"[The] Treasury advised the government last year when they did a review of the JobKeeper program and they said it had some particular characteristics in the program that, as the economy strengthened, if the JobKeeper program was kept in place, would lead to adverse outcomes, particularly hampering mobility of labour across the economy."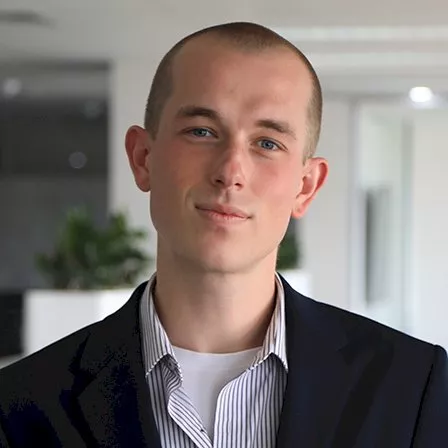 John Buckley is a journalist at Accountants Daily. 
Before joining the team in 2021, John worked at The Sydney Morning Herald. His reporting has featured in a range of outlets including The Washington Post, The Age, and The Saturday Paper.
Email John at This email address is being protected from spambots. You need JavaScript enabled to view it.