With less than 100 days to go until JobKeeper reaches its legislated end date of 27 September, Jirsch Sutherland partner Andrew Spring believes it is time for SME clients to start asking themselves some hard questions, including if they are able to carry on without the government's support.
The end of September will also see an end to a number of business support measures, such as rent holidays and the banks' loan repayment deferrals, leading experts to anticipate a rise in insolvencies once these supports are removed.
"The JobKeeper safety net is being removed in three months — not to mention other stimulus initiatives and forbearance measures ending soon — and that means business owners should be getting on the front foot now to survive," Mr Spring said.
"As a business owner, you know your strengths and abilities well, but you should also know when to call on the expertise of others."
Accountant Cameron Allen, a partner at Marsh & Partners, said clients have been so focused on trying to get their business running at full capacity that they have lost sight of future planning.
"We are hearing a number of businesses are using the stimulus as a way of reducing prices to win work, in the hope to get market share and then increase prices later; however, this is destroying the industry pricing and will potentially cause more business to go under," Mr Allen told Accountants Daily.
"They need to start focusing on the cash flow being generated by the business, and looking at this information as if JobKeeper didn't exist and how far short, or in front, they are now. This will give them time to plan and execute the activities they need to do to get the business back to a point where they don't require the stimulus packages."
While JobKeeper is set to run until the end of September, the government has hinted that it may make further changes to the program on 23 July, after the Treasury completes its midway review of the program.
For Small Business Australia executive director Bill Lang, he believes SMEs should be doing cash-flow planning "under the worst-case scenario" and consider shutting their business to avoid bankruptcy.
"Before JobKeeper ends, business owners should determine what expenses can be reduced to minimise the cash-flow impact on their business, invest in further digitisation, particularly e-commerce and digital marketing, and most importantly, keep healthy, talk to other business owners and family, keep close to creditors and involve them in their plans," Mr Lang said.
Likewise, Mr Allen believes struggling clients should consider all their options, including restructuring their business, despite the stigma attached to it.
"People generally don't want to admit that they have failed, and that is the view of insolvency, that they will be blamed for the failure," Mr Allen said.
"A lot of businesses will avoid the insolvency regime until it is forced upon them, which then normally results in a court-appointed administrator/liquidator and they find the experience very unpleasant.
"This compares to those businesses that embrace the process; they have the ability to work through the issues and be prepared for what is coming. This often results in a better overall experience for the business and the insolvency practitioner."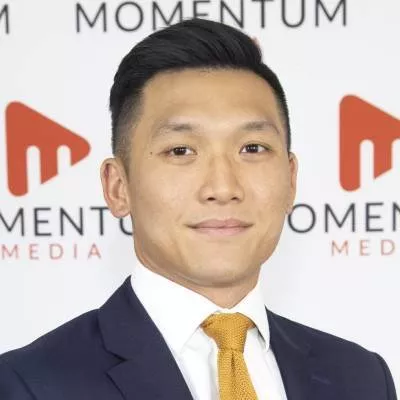 Jotham Lian is the editor of Accountants Daily, the leading source of breaking news, analysis and insight for Australian accounting professionals.

Before joining the team in 2017, Jotham wrote for a range of national mastheads including the Sydney Morning Herald, and Channel NewsAsia.

You can email Jotham at: This email address is being protected from spambots. You need JavaScript enabled to view it.