EY on Thursday announced a host of changes to its executive leadership team at an annual Town Hall, following the appointment of David Larocca to CEO, who is set to take the helm from 1 July. 
The firm's Perth-based Scott Grimley will take over the tax leadership role, previously held by Geoff Blaikie, who will remain at the firm. Mr Grimley has been with the firm some 22 years, and was elevated to Oceania government, defence, transport and health sciences tax leader in 2018.
Melbourne-based partner Leigh Walker will take over as Oceania risk leader, assuming the role from Kim Morison, who will retire. Ms Walker joined the partnership in 2019, serving the firm as Oceania regional independence leader. She's been with the firm since 2016.
Grant Peters has been appointed the new Oceania FSO leader, and will take over from Graeme McKenzie, who will step into the newly created role of chief operating officer for APAC FSO.
Mr Peters has been the firm's Asia-Pacfic insurance sector leader since 2019, and has been with the firm for 24 years, while Mr McKenzie has been with the firm for 34 years. 
Jenelle McMaster has been appointed the firm's deputy CEO, a newly created role, and markets leader. As market leader, she'll be responsible for driving growth across the firm with a focus on uniting markets and service lines. She'll also be responsible for the firm's "NextWave" strategy.
Meanwhile, Jono Nicolas has been appointed chief mental health adviser, which will see him consult clients on the benefits and "productivity rewards" of a "mentally healthy workforce". 
As part of the reshuffle, Kate Hillman will continue her role on the firm's executive leadership team, but in a broadened role responsible for people, place and culture.
The Town Hall renamed the appointments of Shannon Cotter as the firm's new strategy and transactions leader, and Mathew Nelson as its new chief sustainability officer.
Ms Cotter's appointment was first announced in late May and will see her take over from the firm's incoming CEO, David Larocca, from 1 July. 
Ms Cotter has been with the firm since November 2016, when she joined as an infrastructure advisory partner. 
She has spent the last two years as an infrastructure advisory leader, based in Sydney, and serves on the Infrastructure Partnerships Australia board, and is chair of the Women's Infrastructure Network Steering Committee. 
Mr Larocca first announced Mr Nelson's appointment in early June, noting that EY is the first of the big four firms to appoint a chief sustainability officer. 
"We know that environmental, social and governance (ESG), sustainability and climate change are broad agendas impacting clients across their entire organisations, functions and operations," Mr Larocca said.
"In this new role, Mathew will bring together all activity currently underway across service lines, industry sectors and markets so that we can go to market with a whole-of-firm approach."
Mr Nelson currently serves EY globally from Melbourne as climate change and sustainability services leader. His team delivers sustainability, non-financial reporting and climate change "outcomes measurement". 
He has nearly 20 years' experience in advisory and assurance services related to sustainability, non-financial reporting, climate change and energy, outcomes measurement, and environment, health and safety.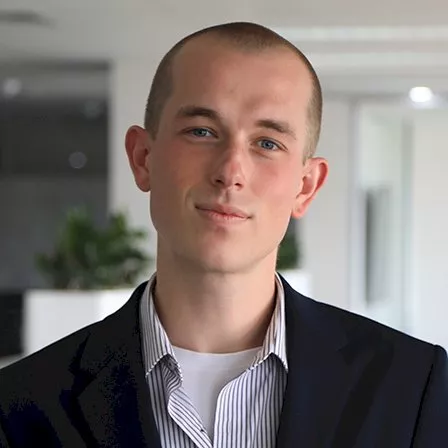 John Buckley is a journalist at Accountants Daily. 
Before joining the team in 2021, John worked at The Sydney Morning Herald. His reporting has featured in a range of outlets including The Washington Post, The Age, and The Saturday Paper.
Email John at This email address is being protected from spambots. You need JavaScript enabled to view it.