Ms Cotter will assume the role from 1 July, taking over from the firm's incoming CEO, David Larocca. She will also join the Oceania executive leadership team. 
Ms Cotter has been with the firm since November 2016, when she joined as an infrastructure advisory partner. 
She has spent the last two years as an infrastructure advisory leader, based in Sydney, and serves on the Infrastructure Partnerships Australia board, and is chair of the Women's Infrastructure Network Steering Committee. 
Before joining EY, Ms Cotter spent 10 years at KPMG Australia, where she joined as a director, before making partner in the firm's infrastructure team in 2015. 
Ms Cotter will take over from Mr Larocca, who was elected CEO in March, after incumbent chief executive Tony Johnson announced his departure in January after more than six years at the helm. 
Mr Larocca first joined EY in 2003 and became an infrastructure advisory partner in 2006, before taking over as strategy and transactions managing partner in 2016. 
He has been a member of the EY Oceania executive leadership team for the last five years.
Announcing Mr Larocca's appointment, Asia-Pacific area managing partner Patrick Winter said the incoming chief executive's experience in the region would make him the perfect candidate. 
"David's years of experience in the market working with some of our biggest clients while leading a diverse team of more than 800 professionals across nine offices in the fast-growing strategy and transactions service line make him the perfect choice to take over the reins from Tony," Mr Winter said.
"As we look to the future, EY Oceania is extremely well placed to continue to play a critical role in the Asia-Pacific and as part of our global organisation."
Mr Johnson departs his role after doubling the firm's revenue from $1.1 billion in 2014 to $2.1 billion in 2020.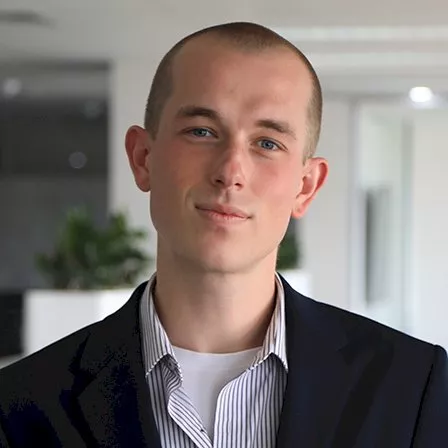 John Buckley is a journalist at Accountants Daily. 
Before joining the team in 2021, John worked at The Sydney Morning Herald. His reporting has featured in a range of outlets including The Washington Post, The Age, and The Saturday Paper.
Email John at This email address is being protected from spambots. You need JavaScript enabled to view it.