Ernst & Young (EY) Oceania incoming CEO David Larocca announced Mr Nelson's appointment on Friday, noting that EY is the first of the big four firms to appoint a chief sustainability officer. 
"We know that environmental, social and governance (ESG), sustainability and climate change are broad agendas impacting clients across their entire organisations, functions and operations," Mr Larocca said.
"In this new role, Mathew will bring together all activity currently underway across service lines, industry sectors and markets so that we can go to market with a whole-of -firm approach.
"He will also lead EYs own internal Oceania corporate responsibility agenda."
Mr Nelson currently serves EY globally from Melbourne as climate change and sustainability services leader. His team delivers sustainability, non-financial reporting and climate change "outcomes measurement". 
He has nearly 20 years' experience in advisory and assurance services related to sustainability, non-financial reporting, climate change and energy, outcomes measurement, and environment, health and safety. 
Mr Nelson is also a chairperson at the Earthwatch Institute Australia, where he's served the board since September 2019. 
In a statement, the firm said it was committed to a sustainability agenda that it hopes will see it become carbon negative in 2021, by reducing emissions by 40 per cent and achieving net zero emissions by 2025.
Mr Nelson's appointment is the latest in a series of leadership changes at the firm following the appointment of chief executive-elect David Larocca in March. 
The firm in late May announced the appointment of Shannon Cotter as its new Oceania strategy and transactions leader, before announcing 40 new partners last week. 
Ms Cotter will assume the role from 1 July, taking over from the firm's incoming CEO, David Larocca. She will also join the Oceania executive leadership team. 
Of the new partner promotions, 43 per cent are women, bringing the firm's female partnership to 30 per cent of its total 638 partners. EY said it remains on track to reach its partnership diversity objective of 35 per cent women by 2023 and 40 per cent by 2026.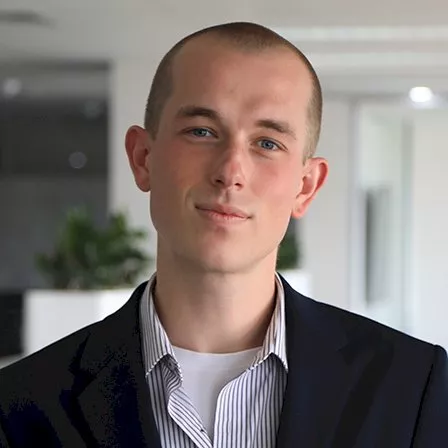 John Buckley is a journalist at Accountants Daily. 
Before joining the team in 2021, John worked at The Sydney Morning Herald. His reporting has featured in a range of outlets including The Washington Post, The Age, and The Saturday Paper.
Email John at This email address is being protected from spambots. You need JavaScript enabled to view it.