EY on Wednesday announced the promotion of 40 new partners across various business units including its consulting practice, assurance, tax, and strategy and transactions. 
Of the new promotions, 43 per cent are women, bringing the firm's female partnership to 30 per cent of its total 638 partners. EY said it remains on track to reach its partnership diversity objective of 35 per cent women by 2023 and 40 per cent by 2026.
The firm's consulting practice secured the most promotions, as 15 were admitted to partnership. Meanwhile, the firm's assurance practice secured 10 promotions; eight were from its tax division; and seven were from its strategy and transactions business. 
The announcement follows 31 internal promotions made in October last year, and another 30 admitted as lateral or direct admit partners this year, in a bid to expand the skills and experience among the firm's leadership in response to client demand. 
Welcoming the promotions, outgoing EY Oceania managing partner and CEO Tony Johnson said the new promotions emerge as a symbol of the firm's commitment to offering a breadth of services. 
"I am pleased to announce the promotion of 40 new partners, building on the appointment of 31 new partners last October," Mr Johnson said. "All are brilliant people, with great values who will make a significant contribution to the firm and our clients over many years to come.
"Representing our strong commitment to maintaining our position as a multidisciplinary firm, our new colleagues joining the partnership demonstrate the breadth of services we offer our clients — consulting, strategy, transactions, assurance and tax services."
Mr Johnson took the opportunity to commend the firm's efforts in diversifying its workforce, and working to offer clients "exceptional" service throughout a period of sustained uncertainty. 
"I am proud of the progress we continue to make to build a more diverse partnership and inclusive firm," Mr Johnson said. "There is more work to be done, but we have a strong foundation and great momentum.
"I am incredibly proud of the efforts of our partners and people who have continued to focus and deliver exceptional service to our clients in challenging times and different ways. Their dedication to our clients and each other has put the firm in a strong position to thrive and deliver on our purpose to build a better working world, notwithstanding the ongoing uncertainty."
Mr Johnson announced his departure from the firm earlier this year after more than six years at the helm. He will leave the firm after overseeing a doubling of its revenue from $1.1 billion in 2014 to $2.1 billion in 2020.
Mr Johnson will be replaced by David Larocca, who will on 1 July assume the role of EY's Oceania chief executive and regional managing partner. 
He said the promotion of the firm's 40 new partners signals the firm's ability to continue to promote "market-leading" talent to its partnership and make good on its commitment to bringing more diversity to the firm's partnership. 
"I am proud to join Tony in welcoming the announcement of our new partners," Mr Larocca said. "Our ability to continue to promote market-leading talent to the EY partnership over the last 12 months is a resounding testament to the strong brand EY has as a leading distinctive and trusted professional services firm.
"Personally, I am proud of the firm's ability to continue efforts to bring greater diversity to the EY partnership and today represents another step forward on this ongoing journey. As I step into the role of CEO, I look forward to building on the progress made in recent years on this important task.
"Our people are our greatest asset as a firm and I look forward to working with each and every one of them as we help our clients navigate their way through the extraordinary change that we are seeing as our part of the world starts to emerge from the COVID-19 pandemic."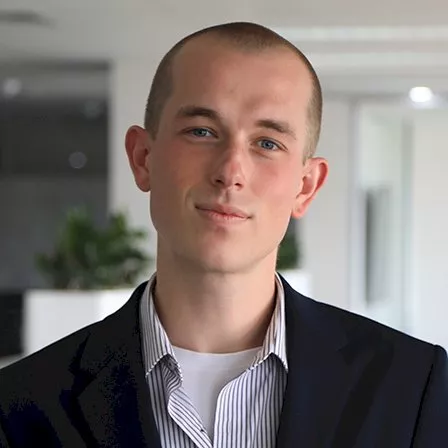 John Buckley is a journalist at Accountants Daily. 
Before joining the team in 2021, John worked at The Sydney Morning Herald. His reporting has featured in a range of outlets including The Washington Post, The Age, and The Saturday Paper.
Email John at This email address is being protected from spambots. You need JavaScript enabled to view it.