The former auditor of Big Un Limited, Graham Swan, has appeared in Perth Magistrates Court charged with making a false or misleading statement in his 2017 independent audit of failed tech start-up Big Un.
He faces a maximum penalty of five years' imprisonment or a fine of $42,000, or both.
Mr Swan allegedly signed an independent auditor's report that stated that the financial report of Big Un gave a true and fair view of the group's position and performance for the year ended 30 June 2017, and that it complied with the Corporations Act and with Australian Accounting Standards. 
By signing this report, ASIC alleges Mr Swan made a statement that was false or misleading.
Big Un had been in a controversial financial arrangement with First Class Capital, which was central to its growth in sales and cash receipts. The funds advanced by FC Capital were treated as cash sales rather than a loan. 
After the arrangement came to light, the company was forced to reclassify cash receipts that showed up as revenue as debt financing, causing the company to go into an irrecoverable loss.
"Auditors are important gatekeepers to the market and play a key role in ensuring that financial statements are accurately stated so that investors can rely upon them when making decisions to invest in a company," ASIC said.
The case was adjourned to 2 June 2022 and Mr Swan was released on bail.
The matter is being prosecuted by the Commonwealth Director of Public Prosecutions.
Big Un collapsed in early 2018 and was placed on a trading halt and suspended from quotation. In August 2018, administrators were appointed to Big Un and it was removed from the ASX list.
Mr Swan voluntarily cancelled his registration as a company auditor in October 2020.
The charge follows the suspension of another auditor involved with Big Un, Jakin Loke of Sydney-based accounting firm Ecovis Clark Jacob.
This is the second time ASIC has brought criminal charges arising from the failure to comply with auditing standards. On 17 August 2021 the former auditors of Halifax Investment Services, Robert James Evett and EC Audit, were convicted and sentenced to pay a fine of $10,000 and $40,000 respectively for failing to conduct audits in accordance with auditing standards.
ASIC's investigation into Big Un continues.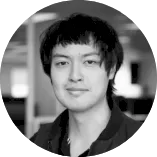 Tony Zhang is a journalist at Accountants Daily, which is the leading source of news, strategy and educational content for professionals working in the accounting sector.
Since joining the Momentum Media team in 2020, Tony has written for a range of its publications including Lawyers Weekly, Adviser Innovation, ifa and SMSF Adviser. He has been full-time on Accountants Daily since September 2021.
You can email Tony at This email address is being protected from spambots. You need JavaScript enabled to view it.