Speaking on the ATO's webcast on STP, Reckon chief executive Sam Allert said he believes there is a fear-mongering campaign among the small business community to push back against the introduction of STP to employers with 19 or less employees.
At present, legislation to extend STP to employers with 19 or less employees from 1 July 2019 is still before the Senate.
"All I would request from everyone, everyone who plays a role in here, other government organisations bodies, small business councils, etc., stop the fear mongering- this is an exciting time," said Mr Allert.
"This is exciting progress, we live in an innovative nation, we should get behind some of this progress.  This is one small step to getting a digital economy and then everyone benefits. 
"I would hate to see fear mongering and protecting analogue or manual processes slow down the whole economy getting benefits from being in a digital age and moving forward.
"One, we get protection, so no more 7-11 examples where people are getting under award pays, [it will be] a simple formula for the ATO to pick up protecting employees, but also all that data is accessible to relevant parties to provide additional services to value-add for the whole economy," he added.
"Stop the fear mongering about how scary it is or how much of an impact it will have on small businesses – there are already so many options for them."
Referencing ATO Commissioner Chris Jordan's pledge to provide alternative solutions, Mr Allert said businesses still had the option to utilise their tax or BAS agent to submit the information on a quarterly basis.
MYOB chief executive Tim Reed also believed it was important to keep sight of the broader picture of STP instead of getting bogged down with the exceptions.
"What we allow are people who purport they're in it for small business to get out there and pick a small slice- call it 5 per cent, and drive that fear into this 5 per cent that becomes a political movement, and the politicians then feel like they can't push forward with something, and what we will end up with is a half-baked system like a two-tier company tax system," said Mr Reed.
"There is not a single economist who thinks that is an efficient way to have a tax system structured in a nation but we talk ourselves into it.  
"Sam is 100 per cent right it's the fear-mongering that gets us there.  Let's not allow STP to end up in that place. We understand there are different journeys for different businesses.  We understand if in the long run a business hasn't got connectivity that we have to allow them to adhere to the current process," he added. 
"Let's deal with the exemptions rather than create an upfront fragmentation."
This email address is being protected from spambots. You need JavaScript enabled to view it.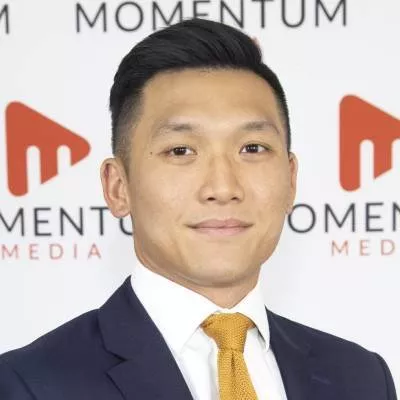 Jotham Lian is the editor of Accountants Daily, the leading source of breaking news, analysis and insight for Australian accounting professionals.

Before joining the team in 2017, Jotham wrote for a range of national mastheads including the Sydney Morning Herald, and Channel NewsAsia.

You can email Jotham at: This email address is being protected from spambots. You need JavaScript enabled to view it.