Deloitte on Thursday (7 October) announced its acquisition of Canberra-based cloud managed service provider, Sliced Tech, in a move the firm hopes will see it extend its services throughout Canberra, and the federal government. 
Sliced Tech founder and chief executive Jason McClure will become a Deloitte consulting partner as part of the deal, though terms of the transaction are confidential. 
Deloitte Australia CEO Adam Powick welcomed the addition of Mr McClure and his 40-strong team, which he said deepens the firm's commitment to Canberra. 
"This is a very important transaction as it strengthens our ability to provide secure end-to-end cloud solutions for our clients and reinforces our deep commitment to Canberra and supporting the needs of the federal government," Mr Powick said. 
"We're committed to being the leading data security and cloud solutions service provider in the Australian market and the addition of the Sliced Tech team is very aligned with this goal."
Mr McClure founded Sliced Tech in 2011, which is primarily based in the nation's capital, with secondary outposts in Sydney and Brisbane. He welcomed the deal, and the opportunities that come with it for the firm to expand beyond its specialist areas. 
"Deloitte is a leader in cloud services more generally. We will continue to offer the specialist services behind our market leadership, and we are excited that our offerings will also add to the firm's market presence more broadly," Mr McClure said. 
"It's exciting for our business and for our people, and their professional development and the career opportunities available within a leading professional services firm."
Deloitte Australia managing partner of consulting, Ellen Derrick, said the deal will not only benefit the firm's appeal to government contracts, but to the private sector, too. 
"The Sliced Tech team is security-vetted and highly skilled in delivering services to clients with very specific compliance needs," Ms Derrick said. 
"Their arrival will see us grow our managed service practice and, while they operate almost exclusively in the high security public sector market, we also see strong potential in leveraging their expertise for clients in other sectors, including financial services."
Deloitte Canberra managing partner, Phil Roberts, said managing cloud services for government clients requires high levels of compliance in security and data privacy – credentials the Sliced Tech team will bring with them. 
"With foundation capability when it comes to ISM Protected level cloud and application services, the Sliced Tech team will be another differentiator for Deloitte in the Canberra market," Mr Roberts said. 
"Their active and secondary internet gateways have been certified for use by the federal government, and their services include all data held onshore in Australian data centres."
The transaction is the latest in a series of efforts launched by the big four firm to strengthen its cyber capabilities and service offering. 
In early July, Deloitte announced the launch of a new Australian AI Institute, which was established as part of a global initiative at the big four firm to drive innovation and create "game-changing" collaboration and research in the field of artificial intelligence (AI). 
Deloitte Consulting partner and founding leader of the AI Institute Kellie Nuttall said the institute will work to advance the conversations surrounding AI and machine learning (ML) in Australia.
"The CSIRO estimates that digital technologies, including AI, are potentially worth $315 billion to the Australian economy by 2028," Dr Nuttall said. 
"Deloitte's AI Institute is about bringing the many dimensions of the Australian AI ecosystem together, to advance the conversation on AI and ML, and their adoption across Australian government and business."
It's a field that was identified as a key area of growth in Treasurer Josh Frydenberg's 2021-22 federal budget, too. The government in May announced a $124.1 million National Artificial Intelligence Centre, led by CSIRO Data 61, as part of its AI Action Plan, which also includes an AI Ethics Framework, and the launch of a $25 million AI research grant. 
When rolling out the AI Action Plan, the government cited labour projections published by the Australian Computer Society (ACS), which anticipates that AI and digital innovation will create up to 1.2 million new "technology" jobs across the Australian economy by 2034.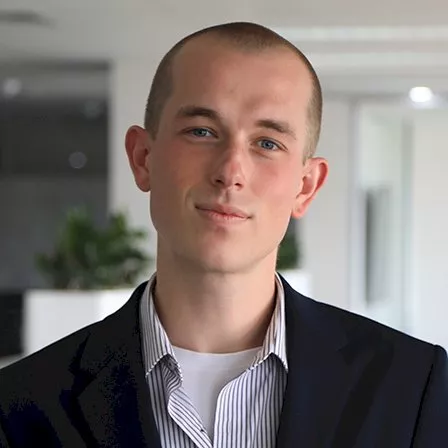 John Buckley is a journalist at Accountants Daily. 
Before joining the team in 2021, John worked at The Sydney Morning Herald. His reporting has featured in a range of outlets including The Washington Post, The Age, and The Saturday Paper.
Email John at This email address is being protected from spambots. You need JavaScript enabled to view it.