Deloitte Australia on Tuesday announced the launch of its new Australian AI Institute, which was established as part of a global initiative at the big four firm to drive innovation and create "game-changing" collaboration and research in the field of artificial intelligence (AI). 
Deloitte Consulting partner and founding leader of the AI Institute Kellie Nuttall said the institute will work to advance the conversations surrounding AI and machine learning (ML) in Australia.
"The CSIRO estimates that digital technologies, including AI, are potentially worth $315 billion to the Australian economy by 2028," Dr Nuttall said. "Deloitte's AI Institute is about bringing the many dimensions of the Australian AI ecosystem together, to advance the conversation on AI and ML, and their adoption across Australian government and business."
It's a field which was identified as a key area of growth in Treasurer Josh Frydenberg's 2021–22 federal budget, too. The government in May announced a $124.1 million National Artificial Intelligence Centre, led by CSIRO Data 61, as part of its AI Action Plan, which also includes an AI Ethics Framework, and the launch of a $25 million AI research grant. 
When rolling out the AI Action Plan, the government cited labour projections published by the Australian Computer Society (ACS), who anticipates that AI and digital innovation will create up to 1.2 million new "technology" jobs across the Australian economy by 2034.
A report produced by KPMG in 2020, however, noted that Australians are largely unfamiliar with how AI is used, have little trust in AI systems, and think it should be carefully regulated. The report noted that, of the 2,500 Australians surveyed, 42 per cent generally accepted AI, but just 16 per cent actually approve of it, and only 7 per cent embrace it. 
Dr Nuttall said Deloitte's new AI Institute will engage with futurists, corporate leaders, data scientists and next-gen STEM talent to deliver impactful research that helps businesses deliver predictable outcomes. 
"And we will examine important questions of how we build ethics and transparency into AI and help organisations remain distinctively human in a technology-driven world," she said.
Deloitte Australia CEO Adam Powick said the technology has always held promise for improving business and society. 
"I remember being an early-stage AI developer in the late eighties as the technology was just emerging," Mr Powick said. "Artificial intelligence has always held much promise for improving business and society, and this promise is now being realised, with the rapid advancement of AI and ML technology over the past few years. 
"Our vision for the AI Institute is to connect the global AI ecosystem to our clients and help drive the best outcomes for them while also advancing the important goal of AI for public good."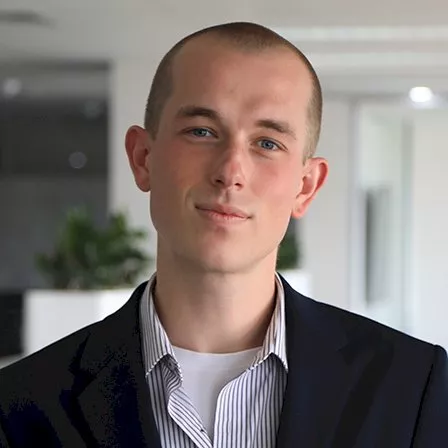 John Buckley is a journalist at Accountants Daily. 
Before joining the team in 2021, John worked at The Sydney Morning Herald. His reporting has featured in a range of outlets including The Washington Post, The Age, and The Saturday Paper.
Email John at This email address is being protected from spambots. You need JavaScript enabled to view it.