The House of Representatives batted away key transparency amendments to the Treasury Laws Amendment (COVID-19 Economic Response No. 2) Bill 2021 on Thursday, which would have forced businesses to reveal key details related to the amount of JobKeeper payments they had received, and whether they had moved to repay it.
The amendments, tabled by independent senator Rex Patrick, would have seen the names of businesses with a turnover of more than $10 million that received JobKeeper published on the ATO's website, along with the number of employees they received the subsidy for and the total amount of support received.
Details of whether a business had sought to repay the subsidy, whether in part or in full, to the government would also have been made publicly available, along with how much they have repaid.
Mr Patrick told the Senate on Thursday that the amendments could offer themselves as an accountability mechanism to encourage firms to return payments if they didn't need them. 
"It's not intrusive," Mr Patrick said. "It's a transparency measure that's designed, in the case of JobKeeper, to have companies look and say: 'You know what, it's now out there publicly that we received this money. Can we properly justify it?'
"They may answer, 'No, so maybe we should pay it back' or 'Yes, we can justify that and we thank you very much, taxpayer.'"
The Senate voted to pass the bill and the amendment before it returned to the House of Representatives where it was rejected.
The government argued that the transparency measure would "undermine trust and confidence in the protected nature of taxpayer information enshrined in legislation by the tax secrecy laws" and that companies were already required to disclose any COVID-19 support payments in their annual reports.
The amendments emerge off the back of a groundswell of calls for more transparency around the recipients of substantial government support, and mimic a similar system in New Zealand, where company details are made publicly available.
According to analysis revealed by the Parliamentary Budget Office (PBO) in July, $12.5 billion in JobKeeper payments were made to businesses that didn't record a shortfall in revenue between April and June last year. 
The PBO also found that $4.6 billion was paid to 157,650 firms whose turnover actually increased over the same period.
The Greens tabled similar federal budget appropriations bill amendments that aimed to push companies with an annual turnover of more than $50 million and received JobKeeper before booking a profit over the last year forced to repay the full amount received from the government.
Like Mr Patrick's amendments, those tabled by the Greens also sought to establish a register of government support payments received by larger firms, after 58 ASX 300 companies that received JobKeeper booked a profit between July and December last year.
The 58 companies to report positive earnings, via their preferred earnings metrics, received a total of $741 million in JobKeeper payments, accounting for approximately 30 per cent of wage subsidy payments received by ASX 300 listed companies in 2020.
Greens leader Adam Bandt told the lower house in May that the Morrison government's 2021–22 federal budget had furnished billionaires with tax cuts and given handouts to big corporations. 
"This government … is allowing big corporations who have made giant profits and handed over bonuses to their executives and wealthy directors to keep public money that was meant to be for workers' wages," he said.
"There is at least a billion dollars there to be reclaimed, to go into schools, to go into hospitals, to go into lifting people out of poverty."
According to PBO costings commissioned by the Greens, the repayment of JobKeeper funds received by 65 companies that paid bonuses or increased dividends would make a further $1.1 billion available to government spending through the remainder of the 2020–21 financial year.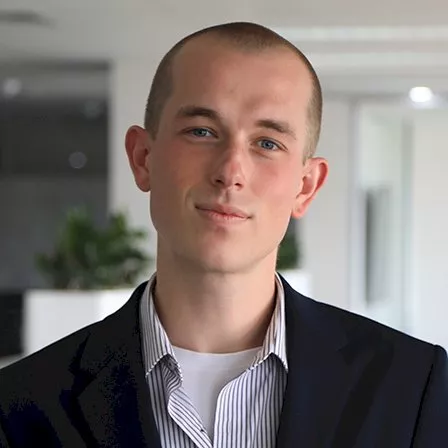 John Buckley is a journalist at Accountants Daily. 
Before joining the team in 2021, John worked at The Sydney Morning Herald. His reporting has featured in a range of outlets including The Washington Post, The Age, and The Saturday Paper.
Email John at This email address is being protected from spambots. You need JavaScript enabled to view it.