The proposed amendments would also force firms with an annual turnover of more than $50 million, who paid bonuses or boosted dividends, to repay any government support received over the last year, in full. 
Greens leader Adam Bandt told the lower house on Monday that the Morrison government's 2021–22 federal budget had furnished billionaires with tax cuts and given handouts to big corporations. 
"This government … is allowing big corporations who have made giant profits and handed over bonuses to their executives and wealthy directors to keep public money that was meant to be for workers' wages," he said.
"There is at least a billion dollars there to be reclaimed, to go into schools, to go into hospitals, to go into lifting people out of poverty."
According to Parliamentary Budget Office costings commissioned by the Greens, the repayment of JobKeeper funds received by 65 companies that paid bonuses or increased dividends would make a further $1.1 billion available to government spending through the remainder of the 2020–21 financial year. 
Among the 65 companies are Harvey Norman, Tabcorp and Michael Hill. 
Mr Bandt's calls for large firms that turned a profit last year to repay the wage subsidy follow the release of an Ownership Matters report in March which found that 58 of the 66 ASX 300 companies which received the government's $93 billion JobKeeper wage subsidy between July and December last year reported positive earnings.
The 58 companies to report positive earnings, via their preferred earnings metrics, received a total of $741 million in JobKeeper payments, accounting for approximately 30 per cent of wage subsidy payments received by ASX 300 listed companies in 2020.
In the half-year ended 31 December 2020, 34 of the 66 companies that received the wage subsidy reported a boost in their underlying earnings metrics relative to pre-pandemic levels, accounting for 20 per cent of all payments made in the second half of the year.
According to the report, approximately 32 per cent of ASX 300 listed companies disclosed having received government subsidies last year. These companies received a total of $3.78 billion, more than 60 per cent of which was made up of JobKeeper payments.
The company to receive the most in JobKeeper payments was Qantas, which secured $726 million, along with additional government subsidies, accounting for approximately 30 per cent of all JobSeeker payments nationwide.
Behind Qantas was Crown Resorts, at $254 million — $95.2 million of which was paid to staff who continued to work, according to the casino operator — followed by Flight Centre at $195 million, Star Group at $152 million, AP Eagers at $129 million, and G8 Education at $102 million.
Together, the five companies accounted for approximately 63 per cent of all JobKeeper payments.
In a tweet on Monday, Mr Bandt said that it's "only fair" that large, profitable Australian companies are forced to repay the wage subsidy. 
"The Liberals will keep JobSeekers in poverty and hound them for any overpaid cent — but let billionaires keep millions in JobKeeper they didn't need," he said. 
"So today I moved a budget amendment demanding that Scott Morrison force big profitable companies [sic] pay JobKeeper back.
"It's only fair."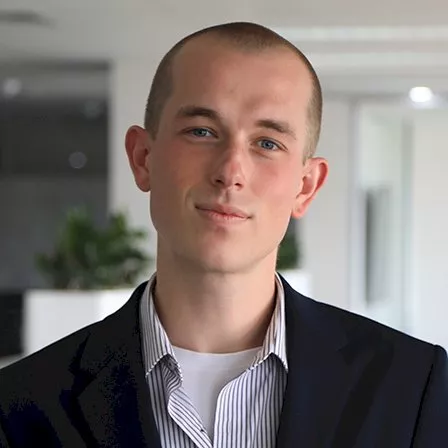 John Buckley is a journalist at Accountants Daily. 
Before joining the team in 2021, John worked at The Sydney Morning Herald. His reporting has featured in a range of outlets including The Washington Post, The Age, and The Saturday Paper.
Email John at This email address is being protected from spambots. You need JavaScript enabled to view it.