Premier Investments chairman Solomon Lew has batted down calls for his firm to return the $15 million in wage subsidies it received over the course of the pandemic after profits doubled in January.
Premier Investments on Wednesday reported net profit for the 26 weeks ending 28 January was up by 88.9 per cent to a record $188.2 million. 
Mr Lew told the Financial Review on Wednesday that, while Premier won't use the funds to pay dividends or bonuses, it would hold the payments as "insurance" should states see further lockdowns, despite reporting higher profits this year than it did before the pandemic. 
The firm's repayment refusals have attracted mounting public criticism, with shadow assistant minister for treasury Andrew Leigh urging Premier Investments to "do the right thing" and pay the money back, calling the firm's morality into question. 
"JobKeeper was not a program designed to go to firms with rising profits. It was meant to keep battlers in jobs, not help billionaires buy their next yacht," Mr Leigh told ABC's The Business on Wednesday. 
"Premier Investments should do the right thing and pay the money back. It didn't need JobKeeper support, and the right thing right now would be to return that money to the taxpayer for people who really do need support."
In a statement to the ASX, the firm said that, in withholding its JobKeeper payments, it was acting in line with the government's policy of keeping people in jobs and connected to their employers during "this once-in-a-century health crisis".
"Premier is committed to the $15.6 million net benefit of 'JobKeeper 1' recognised in 1H21 being used to continue to pay its full-time and part-time workforce their contracted hours, should they potentially be stood down and unable to work due to any further state government-mandated snap COVID-19 lockdowns," the firm said.
As Premier Investments fell into the spotlight for refusing to repay the wage subsidy, Treasury secretary Steven Kennedy was left to defend Treasury's advice to opt out of a JobKeeper clawback mechanism at a Senate economics committee.
"The more we try and pin these sorts of targets down," Dr Kennedy said, "and the more a firm is then uncertain whether it should apply, because it doesn't know whether it's going to remain in it or not, the less effective they are."
Dr Kennedy said that the Treasury's advice not to introduce clawback measures was consistent with advice given to government over the course of recessions past, and that they didn't want to risk rolling out a scheme that underperformed.
An Ownership Matters report released last week showed that 58 of the 66 ASX 300 companies which received the government's $93 billion JobKeeper wage subsidy between July and December last year reported positive earnings.
The 58 companies to report positive earnings received a total of $741 million in JobKeeper payments, and the highest among them, Qantas, which secured $726 million, accounted for 30 per cent of all JobKeeper payments nationwide. 
Companies that received the wage subsidy have no obligation to pay it back, though some have reported intentions of doing so. According to the ATO, 33 companies have now agreed to voluntarily repay JobKeeper payments in the order of $180 million.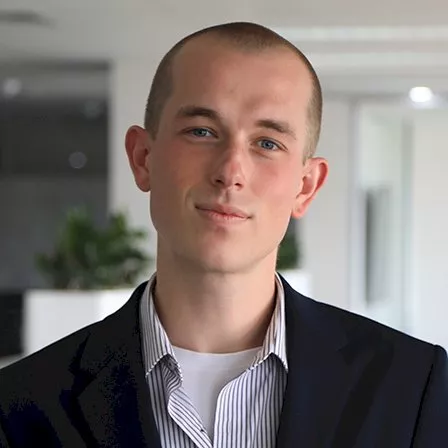 John Buckley is a journalist at Accountants Daily. 
Before joining the team in 2021, John worked at The Sydney Morning Herald. His reporting has featured in a range of outlets including The Washington Post, The Age, and The Saturday Paper.
Email John at This email address is being protected from spambots. You need JavaScript enabled to view it.