SME Growth research for 2020 conducted by ScotPac showed that small businesses relied more on their advisers than ever to get them through the pandemic, and 2021 isn't likely to be any different, said Matthew Addison, executive director of the Institute of Certified Bookkeepers. 
"This year is all about bookkeepers working closely with their small-business clients, consolidating what evolved in each business due to COVID-19 so they can make informed decisions about recovery or rebuilding," Mr Addison said.
The expiry of JobKeeper on 28 March could see small businesses rush to secure funding, and bookkeepers, Mr Addison said, should be aware of all the funding options available to their clients.
The ICB, a professional bookkeepers association, has urged its 5,000 members to acquaint themselves with the Business Funding Guide, produced by the Australian Small Business and Family Enterprise Ombudsman (ASBFEO) and ScotPac, so they're best placed to explain suitable funding options early on. 
"Understanding funding options and having explanation material on hand is part of the bookkeeper's role," Mr Addison said. 
"Bookkeepers should be aware of all the funding options outlined in the guide — it is a really useful tool for initiating or developing discussions with the managers within a business about their funding options."
It's a sentiment which was echoed by Craig Michie, senior executive at ScotPac, who said Australia's small businesses should look to their bookkeepers early so as to mitigate the risks involved with securing funding early on. 
"With so many SMEs coming off JobKeeper relief," Mr Michie said, "bookkeepers are in a crucial position to be able to help their small-business clients survive the challenges they'll face in 2021.
"Getting funding in place, before you actually urgently need it, can be the difference between success or failure for a business. Often, if a business waits until they actually need funding, they may struggle to secure the right funding."
Bookkeepers are well equipped to lead the sector into recovery, Mr Addison said, citing the track record of accountants, bookkeepers and brokers throughout the pandemic as proof. 
"2020 was tough on our members' mental health," he said. "The hours worked and the stress levels were immense.
"Bookkeepers are really passionate about helping their owners and tend to be very emotionally connected to the success of their clients.
"Some bookkeepers were working seven days a week for weeks on end, to help businesses put their records in place."
In the wake of the pandemic, however, bookkeepers could play an even larger role in securing funding for small businesses, Mr Addison added.
"There's a bigger role for bookkeepers to ask business questions and to ensure the lenders are providing answers appropriate for the business," the executive director said.
Are you thinking of expanding your offering into SMSFs to grow your client base? Become a pro at SMSF fundamentals and make your clients bulletproof with the SMSF Foundations course. Learn directly from Aaron Dunn from Smarter SMSF as he deep-dives into the fundamentals you need to know to successfully undertake your work as an SMSF practitioner. Earn up to 21 CPD hours! Learn more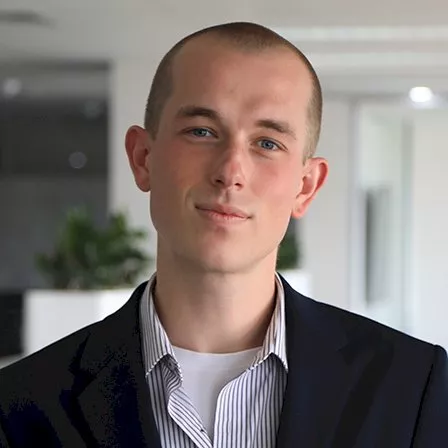 John Buckley is a journalist at Accountants Daily. 
Before joining the team in 2021, John worked at The Sydney Morning Herald. His reporting has featured in a range of outlets including The Washington Post, The Age, and The Saturday Paper.
Email John at This email address is being protected from spambots. You need JavaScript enabled to view it.