Deloitte Australia on Wednesday announced that it would admit 70 partners across all business units nationwide. Each will assume their new roles from 1 July. 
Of the new promotions, 44 per cent were women, bumping the firm's overall female partner percentage up to 31 per cent from 29 per cent in 2019. 
The firm's consulting unit saw the largest number of promotions, with 35 new partners appointed within the department. 
Meanwhile, the firm's audit and assurance unit secured 12 new partners; financial advisory, eight; both risk advisory and tax and legal departments each landed six; while internal services scored three new partners. 
Deloitte Australia chief executive Adam Powick said the appointments speak to the firm's diversity and the way it champions staff from all walks of life, before reflecting on his own promotion to partner. 
"Being promoted to partner is a truly significant career milestone and I am really excited to welcome 70 diverse and talented individuals to the Deloitte partnership," Mr Powick said. "Every one of our new partners has a different background and story and this reflects our focus on creating varied career opportunities and pathways for our people.
"I vividly remember a similar day for me 18 years ago and the emotions and excitement that come with an announcement like this. I also clearly understand that promotions like these are no accidents and that they recognise sustained focus on client service, personal development and team building.
"This partner team has an incredible breadth and depth of expertise and I really look forward to the positive impact all of our new partners will have for our clients, our people and our society more broadly."
The appointments follow 43 promotions announced off the back of a tumultuous pandemic period late last year, which saw the group cut 700 roles across the firm in June despite recording its sixth successive year of double-digit revenue growth.
At the time, Deloitte then-chief executive Richard Deutsch told partners and staff that while revenue for the financial year had grown by 10 per cent, the firm had experienced a "significant decline" in its revenue base in the final quarter ended 31 May 2020.
This included a 19 per cent year-on-year decline in revenue for the month of May, with the firm expecting the depressed revenue to carry over into the first quarter of the 2020–21 financial year.
The job reductions came after Deloitte implemented a 20 per cent pay cut for staff and a minimum reduction between 20 and 25 per cent in earnings for partners in mid-April in response to the growing threat of the COVID-19 crisis.
The haul resulted in the announcement of Mr Deutsch's shock resignation who in March cited the "personal cost" imposed by the job as cause for stepping down halfway through a four-year term. 
"It has been a tremendous honour and privilege to lead this great firm," Mr Deutsch said. "I am extremely proud of what we have achieved over the past two and a half years.
"We have navigated the greatest health and economic crisis of our generation and secured the future of the business while continuing to serve our clients with distinction. But this period has come at some personal cost."
Adam Powick was in late April revealed as the firm's new CEO, and assumed the role immediately. 
Mr Powick received majority support for his appointment from Australian partners as part of a formal voting process, which came after ongoing conversations with partners and global leadership. 
The new CEO held a number of positions across Deloitte's Australian, Asia-Pacific and global operations, before taking the helm. Most recently, he was the firm's Asia-Pacific consulting leader, where he oversaw the management of a $3 billion consulting practice across the region with about 18,000 employees. 
He has been heralded by the firm as a respected leader and adviser, having worked across various private and public sector contracts, specialising in technology strategy and implementation programs. He also led the construction of Deloitte Australia's technology consulting practice.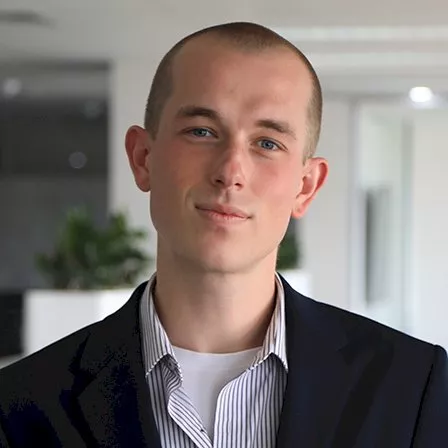 John Buckley is a journalist at Accountants Daily. 
Before joining the team in 2021, John worked at The Sydney Morning Herald. His reporting has featured in a range of outlets including The Washington Post, The Age, and The Saturday Paper.
Email John at This email address is being protected from spambots. You need JavaScript enabled to view it.