Mr Powick will assume the role effective immediately, taking over from Mr Deutsch, who in March announced that he was standing down as CEO 18 months before the end of a four-year term.
Mr Powick received majority support for his appointment from Australian partners as part of a formal voting process, which came after ongoing conversations with partners and global leadership. 
The new CEO has held a number of positions across Deloitte's Australian, Asia-Pacific and global operations. Most recently, he was the firm's Asia-Pacific consulting leader, where he oversaw the management of a $3 billion consulting practice across the region with about 18,000 employees. 
He is heralded by the firm as a respected leader and adviser, having worked across various private and public sector contracts, specialising in technology strategy and implementation programs. He also led the construction of Deloitte Australia's technology consulting practice. 
After nearly 30 years at the firm, Mr Powick said he's looking forward to further fostering an inclusive culture that continues to focus on service quality and talent development. 
"As someone who grew up in this firm, an opportunity to lead Deloitte Australia is a real honour and privilege and not something I could ever have imagined when I joined as a young professional many years ago," Mr Powick said.
"I am committed to fostering a strong and inclusive culture with a clear focus on client service quality, talent development and continuous innovation.
"The future for Australia and Deloitte is bright, and I am really looking forward to leading a firm that makes a positive impact for our clients, our people and the nation."
Deloitte Australia chair Tom Imbesi said Mr Powick's background across technology and innovation portfolios will put the firm in a strong position to compete amid rapid disruption and change.  
"Adam is a deeply experienced and respected leader within Deloitte Australia as well as at the regional and global level," Mr Imbesi said. "We are currently facing a period of rapidly accelerating disruption and change.
"Adam's technology consulting background and successful track record of practice leadership will ensure we respond to these market forces with agility and innovation and strongly position Deloitte for continued future growth."
Speaking on Mr Deutsch's departure, Mr Imbesi glanced over sentiments of gratitude for Mr Deutsch's efforts in steering the firm through the COVID-19 pandemic. 
"I want to thank Richard, as our outgoing CEO, for his significant contribution to Deloitte and particularly for his leadership as our CEO for the last two and a half years, and for navigating the firm through a very difficult 12-month period," he said. 
Mr Deutsch didn't detail the reasons for his departure, but the announcement comes just two and a half years into a four-year appointment.
"It has been a tremendous honour and privilege to lead this great firm," Mr Deutsch said, announcing his departure in March. "I am extremely proud of what we have achieved over the past two and a half years.
"We have navigated the greatest health and economic crisis of our generation and secured the future of the business while continuing to serve our clients with distinction. But this period has come at some personal cost."
Mr Deutsch, who joined Deloitte in 2015 after over 25 years at PwC, helmed the firm through a turbulent 2020, which saw it shed approximately 7 per cent of its some 10,000-strong workforce at the height of COVID-19, alongside a 20 per cent pay cut for five months. 
A portion of the pay cuts were later repaid after posting better-than-expected first-half results.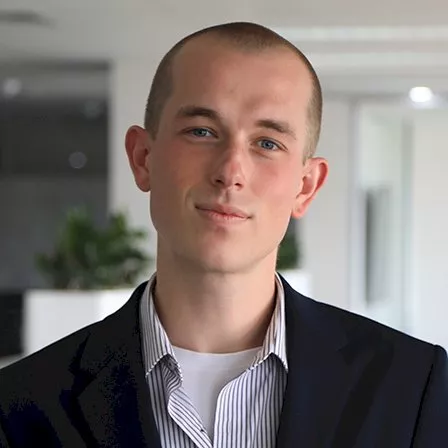 John Buckley is a journalist at Accountants Daily. 
Before joining the team in 2021, John worked at The Sydney Morning Herald. His reporting has featured in a range of outlets including The Washington Post, The Age, and The Saturday Paper.
Email John at This email address is being protected from spambots. You need JavaScript enabled to view it.