It is probably no surprise that Smithink's ATSA16 Technology Survey of accountants revealed that the biggest challenge being faced by firms in technology adoption is "getting the most out of systems implemented". This has remained the biggest challenge in the last three years of the survey. Here are firms reporting that they've made the investment in their technology but something has gone wrong in their implementation and use of the technology. The second-most reported challenge was "adoption by staff", which is another way of expressing the same issue.
What is troubling is that while firms report this as being their biggest challenge, few are doing anything about it. The problems start when new software is acquired.
When the software is purchased, people in the firm lack detailed knowledge of functionality and how the product works. That means that they are heavily reliant on the supplier to guide them through the implementation. While most suppliers will endeavour to understand the firm's needs, most will revert to fairly standard implementation templates. The chance to really leverage the software can be lost forever.
A better but more time-consuming approach is for the firm to appoint one or two people to quickly become deeply immersed into the software, to pick up those small bits of functionality that make a difference. More importantly, they should be exploring the process changes that the new software enables.
All too often I see firms implement new systems but use them to conduct their business in the same ways as they did before the system was acquired. They modify their use of the system to match their existing processes. This is the wrong approach.
When a new system is acquired it should be an opportunity to get out a plain sheet of paper and consider how things should now be done. What process steps can be eliminated, how can steps be done more efficiently or what improvements can we make to client service.
Pilot implementations are also a good approach, to test whether the system configuration and new processes will work as envisaged. Modifications can be made and tested before rolling out to the wider group.
Training is also a problem. Most IT training occurs when systems are acquired. For many this is just information overload. Sitting in a training room or watching a webinar going through how to use software that has not been seen before has only limited impact. It's just too much to absorb. People learn IT incrementally. They are told or discover some new functionality or way of using an application, and adopt its use until it becomes a habit. What we need to do is to create an environment where this incremental training occurs all the time.
For every application in your practice, create an application champion. That person's job is to help others who are having a problem with the application or a question about its use. Their second job is to provide incremental training. Every few weeks, they show others one or two things that they can do to improve their use of the application. People can remember the one or two ideas and hopefully integrate them into their habits. If this is done over an extended period, overall usage of technology can be significantly improved with the resulting flow on to efficiency, client service and profitability.
For partners/directors, consider individual training. Often this group may not be as technologically literate as some of the younger team members and so may be reluctant to attend training sessions that will reveal their lack of literacy. They can also be impatient given the time pressure they are under and can quickly become frustrated with systems. The end result can be that they give up trying and go back to their old ways.
This has a significant impact on the overall firm. If team members see the firm leaders refusing to adopt the new technologies, they will question why they should bother as well. So getting team leaders on board is vital.
While an expensive option, I have found this approach to be highly effective. Have a competent team member sitting with the firm leader as they are using the new technology. They can be doing their own work but are available to answer questions. So when the leader hits a barrier they can quickly show them how to overcome that issue. In this way, leaders don't become frustrated and they learn incrementally how to use the software. I have found that once you get practice leaders competently using new software, they can become advocates for its use and can help drive change through the firm.
Other initiatives can lead to firms achieving leverage from their technologies.
Firstly, the application champions should also be charged with exploring ways the software can be used to improve practice efficiency or client service. They should be asked two to three times a year to provide recommendations to the firm's management team as to changes to processes enabled by the software that the firm should consider. This encourages the application champions to dig deeper into the software to find these opportunities.
Secondly, every two years a review of the implementation should occur. What's working, what's not working? If the implementation was occurring today, what would be done differently? Do we need to redesign our processes to enable the firm to get more from the software? What new functionality has been implemented in the software that we should use? These reviews have the potential to significantly increase firm efficiency.
Working on software implementation and training should not be limited to the core suite of applications. How many people get the most out of the Microsoft Office suite? How many people use Microsoft Windows efficiently? Little productivity gains can be found in many corners of these applications as well, which, when taken together, can achieve significant improvements in how applications are used. People are happier, the firm is more efficient, clients are happier and more money is made.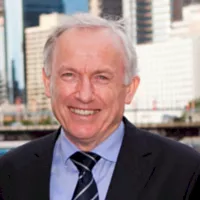 is a founding director of Smithink 2020. He is the external practice advisor to many firms participating in firm management activities to provide an objective viewpoint and an understanding of strategies that have achieved success in other firms. For over 16 years David was a partner at PKF (now BDO) Sydney where he created a significant software business which was sold to MYOB. He is a regular speaking on topics relating to the future of the accounting profession, business strategy, process improvement and innovation. He is also the advisor to businesses that provide products or services to the accounting profession.