Does ChatGPT have any of the answers for accounting?
Bot and AI systems should be exploited by practices to improve efficiency, say experts.
07 February 2023
•
15 minute read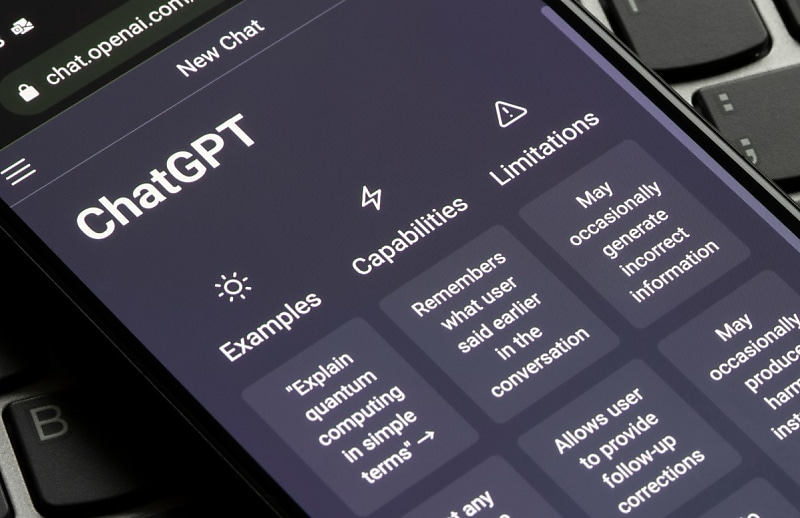 Accountants intrigued by ChatGPT should look further than the online autonomous system and examine how artificial intelligence systems can improve their practice, say experts. 
You're out of free articles for this month
To continue reading the rest of this article, please log in.
Create free account to get unlimited news articles and more!
The CEO of the Institue of Public Accountants (IPA), Andrew Conway, said mainstream curiosity about ChatGPT meant businesses and accountants would become more open to the ways advanced AI could be used in their work. 
"AI has been around in accounting for some time whether or not people realise it, even the very basic elements of a formula in Excel is a form of AI, and we've been doing that as a profession for many years so in a sense it's not something to be feared," said Mr Conway. 
"It does present a huge opportunity for accountants to explore AI as a potential source for advisory work for clients in the future, to say have you thought about using some of these tools in your business."
"But would we like to see ChatGPT or other such bots being used to write opinions or articles on a client, probably not, because at a core of what we do as a profession is exercising that judgement."
"That's what businesses engage accountants for, that judgement, and the exercise of emotional intelligence, so I would often say to people that AI is great, but EI is better."
Developed by research company OpenAI, ChatGPT is an AI chatbot that generates human-like text answers to inputs it receives. Examples of ChatGPT in action — such as its ability to score an A in an MBA exam — quickly propelled into the mainstream conversation. 
The financial transformation partner at HLB Mann Judd, Fiona Dixon, said it was great to see interest growing in AI and she hoped it would prompt questions about how it could help accounting firms. 
"It's been fascinating to see how many people have been more interested in AI technology with the launch of ChatGPT," said Ms Dixon. 
"A lot of people have been experimenting with it and seeing what it can do, which is natural, and then I think people are starting to wonder what's going to be next and what is that going to look like, and if it's not now, it'll be in the near future." 
Mr Conway warned while accountants should experiment with the Open AI tool they should be careful of data security risks. 
"ChatGPT is a good example where people can jump on there for free and play around with it but they must be aware of data security and making sure that as people do that in an open source sense that they are actually focusing on and ensuring that the data is protected," said Mr Conway. 
"I mean the last thing we would want is for someone to be using an open source bot like ChatGPT and putting client details in there, that is a recipe for disaster and I strongly counsel against that because it is open source." 
Ms Dixon said while ChatGPT had gained exposure in its current form she believed it would evolve again, and it like any AI tool would only be held back or slowed by how long it takes for humans to become comfortable with it.
"I think there'll be different iterations of ChatGPT, it is already on a different iteration at the moment than the one it was released on," she said. 
"I think it'll be interesting to see how comfortable we need to get with technology." 
The AI and bots from the automation and business transformation division at HLB Mann Judd Sydney went live in August 2021 when Ms Dixon and one of her colleagues could see the rising issue of staff shortages while also dealing with increasing compliance requirements. 
"Businesses that want to continue to be able to grow and accounting firms that want to be able to continue to service clients need to find ways of creating efficiencies, without just increasing people because there's only a limited supply of that as well, and that's what automation is able to do," she said. 
"We started in the audit division and while you normally see automation in supply chain or manufacturing, automating in an accounting firm was quite unusual.
"Staff are starting to see the benefits of the automation and what it is able to do, to the point that they now get frustrated if the automation isn't available because they don't want to have to do it themselves again." 
Some of the automated processes in the audit division that Ms Dixon and her team implemented included planning and closing letters, searching and downloading ASX announcements for their listed companies and putting them into a working paper, administering ASIC, Personal Properties Security Register, Australian Charities and Not-for-profits Commission searches, and even formatting a trial balance.
Ms Dixon said while they had only recently begun working on creating automated processes with their AI and bots in the accounting and tax division she expected even greater time savings could be achieved. 
Automating basic items such as cover letters and engagement letters would be the starting point, but as the AI gained more data the team would look to have it conduct work papers for clients and download information from Xero and build from there. 
"The ultimate dream would be to do a tax return, and I think if people aren't saying that then they're missing out," said Ms Dixon. 
"Some things you can at least get it to the point of being able to review and then go from there."