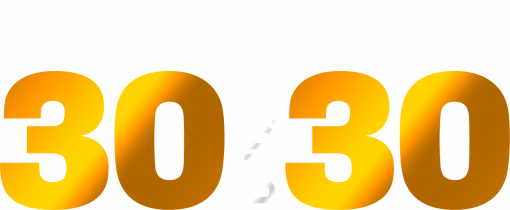 RECOGNISING THE ACHIEVEMENTS OF THE RISING STARS IN ACCOUNTING
The Accountants Daily 30 Under 30 is back for 2021, bringing you an exciting awards program that identifies the finest young accountants across Australia.
Achieving 30 Under 30 status offers the foundation for career progression, providing industry-wide recognition for professional competency while highlighting a passion for the accounting industry and dedication for personal advancement.
This year, the awards will be like no other, bringing you the pizzazz and glamour in an evening to remember, highlighting and shining a spotlight on our rising stars under the age of 30 who are at the start of their career.
After the unprecedented year that has been 2020, we are now more excited than ever to celebrate our rising stars and recognise the depth of talent and outstanding achievements of Australia's young accountants.
Winners will be announced at a five-star gala dinner in Sydney, with a great opportunity to celebrate and network with industry peers, friends and family — and you're invited to attend!
HOW TO
ENTER
Follow these 4-easy steps to be a part of the Accountants Daily 30 under 30 awards 2021

Create a login

Download the category criteria

Follow the criteria & Submit an entry

Save & confirm your submission. See you at the event!
WHY ENTER THE
30 UNDER 30 AWARDS 2021?
Gain national recognition and elevate yourself above the rest as up-and-coming names in the accounting industry and across Australia.
The awards are open to all individuals 30 or Under operating in Australia supporting the accounting industry.

Securing a 30 Under 30 award will set yourself apart from your peers and strengthen your position in the profession by elevating your personal brand. Be recognised as one of Australia's rising stars and gain the credibility to unlock new career opportunities.

Judged by a highly regarded panel, a 30 Under 30 award is peer-reviewed recognition of your capabilities and passion for driving the profession forward.

Enjoy yourself at the five-star celebration with your peers and network with leading men and women across your industry.
SEE YOU AT THE

AWARDS NIGHT
days
Hours
Minutes
Seconds