Automated technologies can rapidly and effectively mitigate the impacts of increasing cyber attacks, financial fraud, and identity theft, ID verification software provider GBG said.
Australia & New Zealand regional general manager Carol Chris said fraud prevention and cyber security were among the biggest problems facing accountants and companies yet they were often overlooked until there was a data breach or large theft.
Ms Chris said it was important to take a more practical approach, and automation could provide the fastest and most reliable risk defence, rather than relying on employees' personal judgement and risking human errors.
Building an anti-fraud system required huge resources, but the biggest challenge was upkeep of the system. 
"A good financial crime management system needs to continuously meet regulatory requirements, prevent emerging and increasingly innovative fraud typologies, and deliver a high standard of fraud detection accuracy to avoid penalising legitimate customers," she said.
Ms Chris said it was better to take early steps to prevent a problem before it happened. 
Automating systems would provide the perfect opportunity to re-examine security policies in the accounts payable department.
"When exploring technology solutions, make sure to take a truly end-to-end approach rather than exclusively focusing on addressing a specific kind of financial crime or threat," she said.
"Also, it is critical to ask whether the technology leverages AI and automation capabilities so it is continually 'learning' and improving over time. 
"Combating financial crime unfortunately cannot be a 'set and forget' exercise, unless the right technology is in place.
Ms Chris said the use of automation technologies could tackle the increasing cases of fraud and identity theft seen since the pandemic.
She said this trend was unlikely to slow down or reverse in the near future.
"Financial fraudsters and criminals often aim to capitalise on major disruptions, times of vulnerability, or significant changes," she said.
"The past 18 months has seen record numbers of scams and fraud instances as scammers capitalise on this era of hyperconnectivity, with financial crimes escalating in complexity and sophistication.
"There is a constant stream of events for financial and cybercriminals to capitalise on and the more proactively accountants and small businesses address the evolving fraud, identity theft, and cybersecurity threats, the better."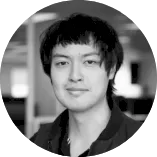 Tony Zhang is a journalist at Accountants Daily, which is the leading source of news, strategy and educational content for professionals working in the accounting sector.
Since joining the Momentum Media team in 2020, Tony has written for a range of its publications including Lawyers Weekly, Adviser Innovation, ifa and SMSF Adviser. He has been full-time on Accountants Daily since September 2021.
You can email Tony at This email address is being protected from spambots. You need JavaScript enabled to view it.