Almost two-thirds of accounting firms plan to adopt some form of cloud technology in the next two years to improve online collaboration, visibility and efficiency, according to the 2022 State of Accounting Firms Trends Report.
The CaseWare survey said the trend of remote working caused by the pandemic has accelerated the move, and those embracing the technology have a competitive edge.
"This is a clear indication that firms of all sizes need tools that go beyond securely sharing files," said the chief executive of CaseWare, Dave Osborne. "The cloud is where the adventurous forward-thinkers are headed to equip themselves for effective collaborative work."
For half of those surveyed, the benefits include easier collaboration and reducing errors through standardisation of processes and tasks. Forty-five per cent of respondents think cloud technology improves client relationships, while 41 per cent believe it saves time and costs.  
Others cited as advantages real-time access from any portable device, increased security, mitigating risk and adding flexibility and scalability to help grow their business.
"An increasing number of firms recognise that cloud technology can be more efficient by enabling instantaneous, interactive reviews of continuously-updated engagement files, keeping track of deliverables so managers can quickly reallocate tasks among staff to ensure workloads are equally distributed, and answering team member questions in real time," said the chief product officer at CaseWare, Scott Epstein.
The survey also found the cloud is not the only advanced technology accountants are bringing into their practices. Ninety per cent of respondents are using some form of analytics to glean more insight from their data, while more than half of participants are using software automation to reduce the time they spend on repetitive tasks.
When it comes to the biggest practice management challenges faced during the past year, nearly half of those surveyed pointed to new tax laws, regulations and deadlines brought on by the pandemic, while 43 per cent cited using new technologies. 
Others saw lack of direct interfacing with clients, adjusting to working remotely, cyber-security/fraud threats and finding the right talent as key concerns.
"As long as COVID-19 persists, technology, virtual collaboration and visibility will continue to be top priorities for accounting professionals," Mr Epstein said. 
"Given the efficiencies the cloud brings and the headaches it eliminates, accounting firms that stay rooted in pure on-premises technology approaches are almost certain to fall behind their cloud-enabled competitors." 
The study was conducted by leading software provider CaseWare International, which surveyed 3,095 accounting professionals globally about current industry challenges – from practice management and client/colleague interaction, to attracting talent.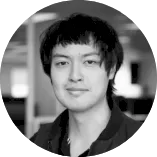 Tony Zhang is a journalist at Accountants Daily, which is the leading source of news, strategy and educational content for professionals working in the accounting sector.
Since joining the Momentum Media team in 2020, Tony has written for a range of its publications including Lawyers Weekly, Adviser Innovation, ifa and SMSF Adviser. He has been full-time on Accountants Daily since September 2021.
You can email Tony at This email address is being protected from spambots. You need JavaScript enabled to view it.