With many accountants bolstering the advice part of their business in the wake of COVID, firms are increasingly being forced to embrace technology to improve their processes.
Research firm Investment Trends recently estimated 100,000 fewer Australians were receiving financial advice due to the high costs involved.
Vincent Holland, co-founder of Plutosoft, said accountants and advisers were seeking solutions to issues of time management and administrative costs after some quick fixes during the pandemic.
"Administrative work can cost businesses thousands of dollars each month. Every industry is on the lookout for digital initiatives that will increase productivity and reduce administrative time in the workplace," he told Accountants Daily.
"With advice costs soaring for financial advisers, the need for digital solutions has never been greater, and with so many options available in the market, the choice can seem overwhelming. But it need not be."
Mr Holland said it was important for accountants to adopt a strategic tech plan to streamline the administration and advice costs.
"To get the most out of your technology it is important to start with your business. Where are you spending too much time and what could you improve?" he said.
"Once you have identified your pain points, you will be in a better position to assess your technology needs.
"In our experience, the most expensive part of running a financial planning business is advice delivery. This includes all parts of the process from data capture, strategy modelling and Statement of Advice generation.
"The good news is that even small improvements can make a massive difference to your bottom line. There is no doubt that a specialised practice management system – focused on advice efficiency, can help drive better financial results."
Mr Holland said a good practice management system in a firm should perform three core functions efficiently.
"First, it should automate the data capture. Gone are the days where client data is transcribed onto a piece of paper and then manually entered into a database," he said. 
"These days, online client portals allow data to be captured digitally. With fact find and data capture automated, time can be freed up to focus on the more value-adding parts of the advice delivery.
"Second, it should allow advisers to deliver better outcomes for their clients. Strategy modelling software with visual graphs helped accountants demonstrate the value they are adding to their clients, and empower them to make better decisions with powerful illustrations.
"Thirdly, it should provide robust document automation capabilities allowing lengthy documents such as Statements of Advice and more to be produced quickly.
"Finally, to avoid duplicating data entry, it is important that the core system consists of one piece of software rather than being managed on multiple applications." 
However, while technology was important, it was not a "silver bullet", said Mr Holland. Firms still needed a great team.
"It all starts from the top – having good leaders that lead by example and support their staff through process improvements and new technology solutions. Involving dedicated support staff and business leaders in these decisions can also be very effective," Mr Holland said. 
"The last part is to keep a bigger picture focus. Too often we get consumed by the day-to-day short-term pain of implementing changes that we lose sight of the long-term benefits. 
"It is never an easy or convenient time to focus on reviewing your processes and technology solutions, but a very important one. In fact, the biggest regret of advisers implementing a well-managed system is that the changes weren't carried out earlier."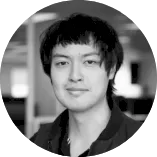 Tony Zhang is a journalist at Accountants Daily, which is the leading source of news, strategy and educational content for professionals working in the accounting sector.
Since joining the Momentum Media team in 2020, Tony has written for a range of its publications including Lawyers Weekly, Adviser Innovation, ifa and SMSF Adviser. He has been full-time on Accountants Daily since September 2021.
You can email Tony at This email address is being protected from spambots. You need JavaScript enabled to view it.