After a modernisation program lasting 18 months, Allan Hall Business Advisors now operates entirely without servers by using a SaaS technology model.
"Most people are surprised that we have been able to shift from traditional software, servers and the inevitable customisations that have built up over many years to this modern landscape in such a short period of time," Simon Paterson, partner, systems and technology, said.
"Two years ago we operated multiple on-premise servers that needed replacement. It would have required a substantial capital outlay. 
"Additionally, some of our desktops took ages to boot up, and our practice management system was designed and configured more than 20 years ago.
"So we vigorously explored all available options to modernise all of our technology and practice management systems, and bring them up to date with the most efficient systems available for professional services."
He said the company turned to Cloud Fixers for a solution and it provided an independent review of Allan Hall's processes and systems.
Cloud Fixers designed a journey that took the business from legacy technology via cloud infrastructure as a service (IaaS), and then fully into SaaS.
"That's when we learned what was possible in the modern landscape," Mr Paterson said.
Cloud Fixers chief executive David Perks said they examined the issues from a variety of perspectives.
"We looked at the situation through a few different lenses – the client experience, the employee experience and finally the shareholder lens," Mr Perks said. 
Working systematically through a list of critical action points, Allan Hall replaced its network with a faster and redundant internet connection for fast access to the cloud. Following this, servers were lifted and shifted out of the server room in Brookvale and into Microsoft's Azure platform.
Being in the cloud from an infrastructure perspective provided a lot of confidence to start the process of retiring legacy systems and implementing the best modern practice options available in the market, according to Mr Perks. 
Having been an MYOB firm for many years, Allan Hall has now based its modern practice around the Xero ecosystem, including Xero Practice Manager, Xero Tax, FYI Docs, ATOmate and eSignature software.
Mr Paterson said the moves had resulted in IT costs significantly below previous levels.
"When we got into the cloud-based paradigm, we experienced a cost-effective way to run the infrastructure compared to what we had before, but since we have become serverless all of our costs are optimised and elastic as we scale and grow," Mr Paterson said.
"Furthermore, because SaaS platforms are continuously upgraded, we have escaped the cycle of version upgrade projects. With only MS Office and a Browser needed on devices, our desktop support needs are far simpler than in the past, so our IT Helpdesk costs are lower."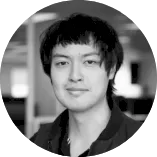 Tony Zhang is a journalist at Accountants Daily, which is the leading source of news, strategy and educational content for professionals working in the accounting sector.
Since joining the Momentum Media team in 2020, Tony has written for a range of its publications including Lawyers Weekly, Adviser Innovation, ifa and SMSF Adviser. He has been full-time on Accountants Daily since September 2021.
You can email Tony at This email address is being protected from spambots. You need JavaScript enabled to view it.