Audit firm Grant Thornton has completed an extended partnership with Validis to enhance their audit services for thousands of Australian businesses, powered by leading open banking capabilities.
Grant Thornton Australia's partnership with Validis will take advantage of the new Consumer Data Right (CDR) access model that has been developed in response to the government's recent amendments to the CDR rules to encourage increased participation in open banking. 
This access model allows for existing unrestricted accredited data recipients, such as Validis, to act as a principal for trusted advisors, and therefore allows access to data with the banking customer's consent.
"Open Banking affords us the opportunity to streamline internal processes, improving the audit experience for our clients and people, and leveraging deeper analysis of external data to provide additional insights to clients," Liam Te-wierik, partner and head of data assurance at Grant Thornton Australia, said.
"As a successful and respected service provider to financial services entities, we recognise the immense value in engaging with CDR as the regulations mature and barriers to entry decrease.
"Over the last 12 months we have been working with Validis to access and analyse accounting data from our clients' internal systems for which we have seen great success. The extension to Open Banking was a natural fit thanks to the single API access for both accounting and banking transactional data. 
"We're excited to be working with Validis to launch this additional capability and continue to push the industry forward through digital transformation that delivers enhanced audit quality and efficiency."
The latest open banking capabilities and using third-party software such as Validis, enable Grant Thornton's audit practice to boost audit quality becoming more efficient by improving the quality of banking transactional data and information on account balances that are critical to validating existence of assets or the occurrence of cash in/out flows.
Andrew Rigele, national managing partner, audit and assurance, said that as technologies advance in the sector, audit and business regulations can become even more challenging, however, there is an increased need for financial services to access real-time financial insights and information to create efficiencies. 
"The Phase 3 launch of the Consumer Data Right (CDR) this month has allowed customers from a wide range of banks to share information on overdrafts and business finance, which in turn provides exciting opportunities for us to implement bespoke data solutions for our clients," he explained.
Global fintech Validis supports a wide range of large banks, lenders and top audit firms that use its platform to instantly access business data from major accounting packages. This latest innovation of integrating open banking data into the audit process is the first of its kind in the sector.
"We're thrilled to be building on our successful partnership with Grant Thornton and embedding a unique Open Banking capability into their already advanced digital audit process," Paul Thomas, chief executive of Validis added.
"Australia is seeing a continued growth in the SME market with almost 2.5m incorporated businesses operating across the country and following the events of the last two years, businesses and audit teams now have a higher expectation and need to interact remotely. We're now in a new era of normality and Grant Thornton is investing in innovation to deliver an enhanced audit experience that meets this expectation. 
"Alongside instant access to accounting data, Grant Thornton will have secure, consent-driven connectivity to bank transactional data through a single portal. We're delighted to be supporting them on this innovation journey."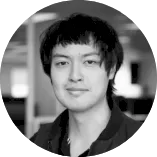 Tony Zhang is a journalist at Accountants Daily, which is the leading source of news, strategy and educational content for professionals working in the accounting sector.
Since joining the Momentum Media team in 2020, Tony has written for a range of its publications including Lawyers Weekly, Adviser Innovation, ifa and SMSF Adviser. He has been full-time on Accountants Daily since September 2021.
You can email Tony at This email address is being protected from spambots. You need JavaScript enabled to view it.