Business management platform MYOB has completed the acquisition of homegrown technology start-up, Tall Emu as part of its plans to expand business management support across small and medium Australian and New Zealand businesses.
Australian software solution Tall Emu enables full end-to-end management of business operations, offering a market-leading customer relationship management tool with additional capabilities to link in key sales processes, providing a seamless, real-time view of the business operations.
The acquisition complements MYOB's core capabilities in accounting and compliance, and specialised inventory and industry-specific solutions, and offers future development opportunities by bringing together end-to-end management alongside financial management.
MYOB general manager SME Emma Fawcett, said that the acquisition was an exciting move that would bring more effort and focus to solving the problems that plague small-business owners.
"We are delighted that we'll be working with Tall Emu's highly experienced team to combine our skills and knowledge so we can continue to build great software solutions that solve real business challenges for SMEs," Ms Fawcett said.
"As a product that is specifically designed for SMEs, we are excited by the potential for Tall Emu's software to help our customers save time, improve efficiency and grow revenue – delivering the technology which may previously have seemed out of reach, or cost prohibitive."
While there will be no immediate changes to day-to-day business operations, one of the first actions following the acquisition will be a significant investment in research and development for Tall Emu, enabling the team to explore product and feature enhancements and longer-term MYOB integration opportunities.
Tall Emu chief executive Mike Nash said the opportunity to work with one of the most impactful and experienced technology businesses in ANZ was a dream years in the making.
"The acquisition is a magnificent outcome for us. We are incredibly excited by the prospect of learning from the MYOB team and leveraging their decades of experience, market and brand awareness, to unlock the full potential of our software for more businesses," Mr Nash said.
Mr Nash said the easy user experience and strong integration capabilities across all elements of business operations – including pricing, phones, website, inventory – returned value for SMEs day-by-day.
"Some of our customers spend all day on our software – the software shows them that they don't need buckets of money to get access to the information they need, and, in fact, they can leverage the existing systems to gain an end-to-end view. It's a whole of business process," Mr Nash said.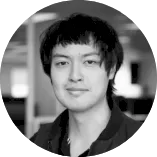 Tony Zhang is a journalist at Accountants Daily, which is the leading source of news, strategy and educational content for professionals working in the accounting sector.
Since joining the Momentum Media team in 2020, Tony has written for a range of its publications including Lawyers Weekly, Adviser Innovation, ifa and SMSF Adviser. He has been full-time on Accountants Daily since September 2021.
You can email Tony at This email address is being protected from spambots. You need JavaScript enabled to view it.