Xero on Tuesday announced the agreement of a three-year partnership deal with DFK International, a global accounting network, which will see its member firms secure access to Xero following the success of a smaller, regional partnership between the two companies.
The deal will mean that DFK member firms, of which there are more than 200 spanning over 90 countries, will be welcomed to sign a "Xero adoption agreement", which will get them access to a "range of benefits" previously unavailable to them.
DFK will also become a Xero Global Partner under the agreement. The Xero Global Partner status was first rolled out by the platform in March this year to use as an identifier for deals and partnerships of this nature.
Xero's chief customer officer, Rachael Powell, welcomed the partnership, and said she looks forward to working with the network's member firms.
"We're excited to be partnering on a global level to empower DFK's member firms to drive insightful conversations with their clients, using up-to-date information in Xero," Ms Powell said.
"These accurate financial insights, coupled with expert knowledge from their adviser, enables small businesses to focus on their goals such as growing their business, exploring new markets or improving processes.
"Xero looks forward to deepening its existing relationships with DFK at a global level as well as with member firms, and working with those who are new partners of Xero."
DFK International vice-president Paul Fiumara said the success of the network's regional partnership with Xero offered impetus for the deal.
"Implementing Xero at a regional level was a resounding success, enhancing the lives of both our clients and member firms alike," Mr Fiumara said.
"This proved the exceptional value of being partners with Xero, and the potential to extend this value further by being recognised as a Xero Global Partner."
It's a sentiment that was shared by Martin Sharp, executive director at DFK International, who said the deal will arm the network's advisers with the data required to best serve their clients.
"DFK is a global association built on local knowledge and expertise," Mr Sharp said. "Our member firms are able to connect and share knowledge with their peers around the world, helping them to stay ahead of the curve with new innovation.
"Working with Xero will equip advisers in our network with up-to-date financial data that allows them to provide valuable, tailored support to their clients. We're very excited to be working alongside Xero to help small and medium businesses succeed."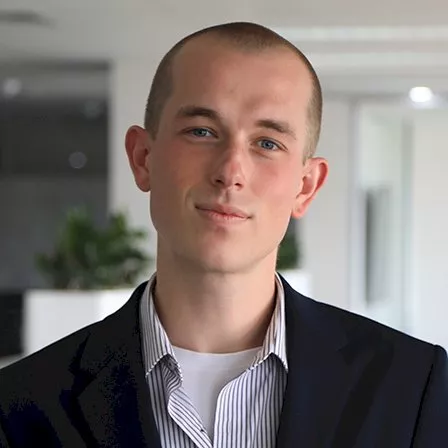 John Buckley is a journalist at Accountants Daily. 
Before joining the team in 2021, John worked at The Sydney Morning Herald. His reporting has featured in a range of outlets including The Washington Post, The Age, and The Saturday Paper.
Email John at This email address is being protected from spambots. You need JavaScript enabled to view it.