MYOB on Tuesday announced its investment in fintech start-up Butn which will see the rollout of a fully integrated invoice funding solution offered to the accounting platform's customers in a bid to assist businesses in managing cash flow.
Butn's service will be made available through MYOB's Essentials suite from the end of June, and will hit its AccountRight expenses and invoicing platform by year's end.
Though the value of the partnership hasn't been disclosed, the deal has been revealed to form part of Butn's $12.5 million funding round which took place earlier this year.
The partnership emerges as the latest in a series of moves by cloud accounting platforms to offer invoice financing, after Xero acquired Waddle last year. MYOB said the move comes in response to a rising trend of cash flow-induced stress among SMEs.
Citing the results of its January Business Monitor survey, the accounting platform said 29 per cent of respondents said cash flow was causing "a lot" to "extreme" stress.
MYOB general manager for financial services Andrew Baines said he looks forward to rolling out the service as businesses recover from the pandemic, when the availability of finance options to SMEs will be critical.
"Smooth cash flow will be critical for businesses as they move to regain normal trade following the pandemic," Mr Baines said.
"As Australia enters its next phase of economic recovery, SMEs will be major contributors to the nation's revival and growth, provided they can remain nimble and continually invest in their business," he said. "Access to finance during this time will be critical."
The sentiment was shared by Butn CEO and co-founder Rael Ross, who said fixed-cost credit options are key in arming SMEs with adequate credit to manage cash flow, and grow.
"Easy access to fixed-cost finance is important for SMEs to fully participate in Australia's rapidly changing economic landscape," Mr Ross said.
"We're excited to partner with MYOB to extend Butn's reach to help more small businesses unlock their working capital constraints to pursue growth."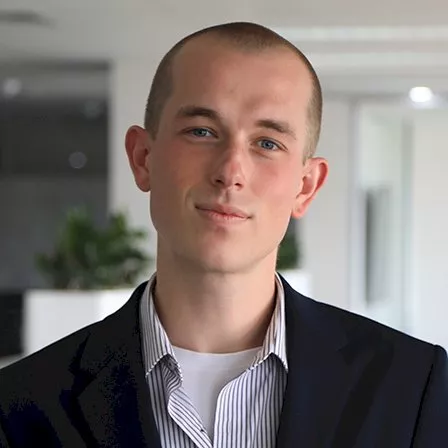 John Buckley is a journalist at Accountants Daily. 
Before joining the team in 2021, John worked at The Sydney Morning Herald. His reporting has featured in a range of outlets including The Washington Post, The Age, and The Saturday Paper.
Email John at This email address is being protected from spambots. You need JavaScript enabled to view it.