Speaking on the ATO's tax professionals webcast, assistant commissioner Andrew Watson said the beta test group has now been expanded to 600 agents since it first began beta testing in December 2017.
In July this year, there were about 200 agents on board, with the ATO hinting that it would move to public beta testing by this year-end.
"We're pretty confident with the product that we've got and it is on the right track, but we're not going to commit to a definite date when later this year we'll release it until we've addressed some of the feedback that we've got," said Mr Watson.
"One of the lessons we've learnt from that as we move to online services is to get the technology right but also to make sure as we transition, the profession is ready as well."
Feedback on the new system, which is intended to replace the current portals, has been largely positive so far, with agents pleased with some of the new functionality, including increased visibility and access to more accounts such as visibility of superannuation account balances; a better view of clients' obligations and tax history, including debt and payment plan information for the last 10 years; and an overview screen that lets you quickly see what lodgement and payment obligations need action for your clients.
"There will be more account types available in that environment, particularly around superannuation and some of the other taxes. I think we're going from nine to 24 different account types that will be available, so some of those accounts that an agent would previously need to call up to find out what the balance was, you'll be able to see that on the online services," said Mr Watson.
"The other part that we're getting some good feedback on is through online services, the ability to create a payment plan for a client, and within this, there are some parameters in there — the client can't have defaulted on two or more payment plan previously; up to two maximum of $100,000 is what we've got at the moment — but what we're trying to do from the point of view of agents is not having to ring up to find out what the balance is or to have to ring up to make a payment plan."
Anderson Tax and Consulting director Debra Anderson, one of the 600 agents trialling the system, said she was pleased with the direction of the new online services and was happy to sign off on it once the ATO fixes some issues.
"To me, the deal-breaker at the moment is the accounts where someone in their wisdom has put all the debits and credits in one column and you can't print it, so I think by the end of September, we're now going to have the debits and credits in separate columns again and the ability to print them out, download them to Excel," said Ms Anderson.
"The accounts list is the only reason why I need to log in to the old portal. Once we've got that, I'm almost happy to sign off."
The ATO has been making promises to roll out the new online service since 2016, when ATO assistant commissioner Venetia Blackman indicated the new portal would be set to go live in 2017, before chief information officer Ramez Katf said it would be rolled out for public testing by the second quarter of this year.
A preview of the features and benefits of the new online services can be viewed on the ATO's website.
This email address is being protected from spambots. You need JavaScript enabled to view it.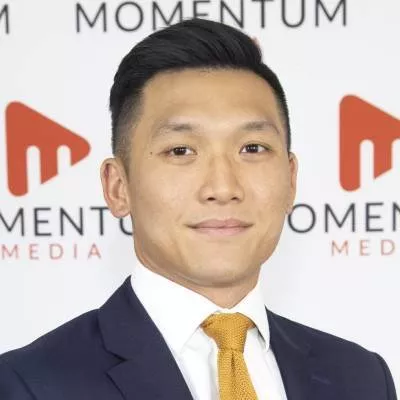 Jotham Lian is the editor of Accountants Daily, the leading source of breaking news, analysis and insight for Australian accounting professionals.

Before joining the team in 2017, Jotham wrote for a range of national mastheads including the Sydney Morning Herald, and Channel NewsAsia.

You can email Jotham at: This email address is being protected from spambots. You need JavaScript enabled to view it.