The ATO's new digital service has been undergoing beta testing since 12 December 2017 but has largely been kept private to a group of approximately 100 tax and BAS agents so far.
According to an ATO spokesperson, a further 90 tax and BAS agents have been invited, as of last week, taking the total number of beta testers to 200, with the move to public beta testing slated to arrive by this year end.
Feedback from private testers has been largely positive so far, particularly around new functionality, including increased visibility and access to more accounts such as visibility of superannuation account balances; a better view of clients' obligations and tax history, including debt and payment plan information for the last 10 years; and an overview screen that lets you quickly see what lodgement and payment obligations need action for your clients.
Speaking to Accountants Daily, Alliance Accounting managing director George Germanos, who has been part of the group of private beta testers, said the ATO has been taking a "very proactive" approach in developing the new service.
"It's a completely new look, a completely new layout. There are better features that provide a bit more functionality to accountants," said Mr Germanos.
"They are continuously upgrading and taking an active role in upgrading the portal function. There was definitely more consultation this time around than the original portal and I can say first hand that the ATO has been taking a very proactive approach in gathering feedback."
The ATO will continue to seek feedback from the community once it moves to the public beta, before it completes the full transition from the existing portals.
"We understand how valuable portals are for agents and we don't want to take something away and replace it with something that doesn't work. We don't want to just replace the old portals with something in a certain time frame, we want to make sure we've got it right, we want to make sure we're working with agents and that we can give them something that they need," said ATO experience director for tax and BAS agents Sylvia Gallagher.
"We'd love to give time frames and we'd love to say it's going to happen at this date but we've learnt from PLS that actually we need it to work and we need to make sure we're testing with agents and we're working with agents to make sure that you're happy with it and it works for you.
"The intention isn't to build a brand new amazing system, the intention is really just to modernise the system that we currently have."
The ATO has been making promises to roll out the new online service since 2016, when ATO assistant commissioner Venetia Blackman indicated the new portal would be set to go live in 2017, before chief information officer Ramez Katf said it would be rolled out for public testing by the second quarter of this year.
A preview of the features and benefits of the new online services can be viewed on the ATO's website.
This email address is being protected from spambots. You need JavaScript enabled to view it.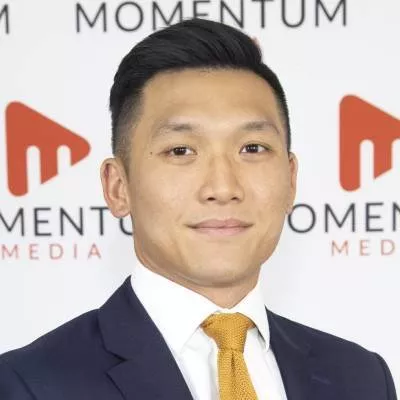 Jotham Lian is the editor of Accountants Daily, the leading source of breaking news, analysis and insight for Australian accounting professionals.

Before joining the team in 2017, Jotham wrote for a range of national mastheads including the Sydney Morning Herald, and Channel NewsAsia.

You can email Jotham at: This email address is being protected from spambots. You need JavaScript enabled to view it.