Accounting expertise will be key to developing Labor's road map for charities, the profession said, to "future-proof" the sector and empower it to respond rapidly to crises.
The Labor plan, announced last week, calls for the establishment of an expert panel "to chart out a more productive future for charities" under an Albanese government.
"Working with Treasury, business, philanthropy, volunteering and other key stakeholders, experts from the charity sector will work to produce a Sector Development Plan," the shadow minister responsible, Dr Andrew Leigh, said on Friday (22 April).
CPA Australia was quick to welcome the move as vital preparation for "disaster and crisis" and called for the alignment of state and territory legislation as a priority.
"Consistent state and territory regulation is critical to the ability of charities and not-for-profits to readily and effectively respond to disasters and crises," said CPA Australia's media chief Dr Jane Rennie.
"Disasters don't respect state and territory borders. Ensuring charities and not-for-profits aren't bogged down in red tape and inconsistent regulation is essential to their being able to respond quickly and effectively when disaster strikes."
Dr Leigh said the charity and non-profit sector was the first line of support for vulnerable communities and it had helped millions rebuild their lives after floods, fires and economic hits.
"The future of the charity sector is too important to our economy and our communities to grow and develop without planning or strategic investment," he said.
Figures showed the sector was 8 per cent of the economy, 10 per cent of the workforce, and mobilised 3 million volunteers.
"Even a 1 per cent productivity increase would add $1.4 billion to the resources available to the sector, creating more jobs and providing services to more Australians," he said.
The Labor plan would establish a Not-for-profit Sector Expert Reference Panel to identify priorities for the sector, capitalise on emerging opportunities, and consider what could influence the sector's capacity to respond to emerging risks and limitations.
Dr Rennie said accounting expertise would be a vital component of the panel.
"We'd encourage a Labor Government to consult with the accounting profession in the establishment of the panel. Accountants play an important role in economic modelling to future-proof the sector and should be represented on any such panel," Dr Rennie said. 
"Such a panel could develop strategies not just the charities sector, but the broader not-for-profit sector and social enterprises, all of which are providing valuable services to Australian communities."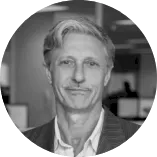 Philip King is editor of Accountants Daily and SMSF Adviser, the leading sources of news, insight, and educational content for professionals in the accounting and SMSF sectors.
Philip joined the titles in March 2022 and brings extensive experience from a variety of roles at The Australian national broadsheet daily, most recently as motoring editor. His background also takes in spells on diverse consumer and trade magazines.
You can email Philip on: This email address is being protected from spambots. You need JavaScript enabled to view it.