ASIC has suspended the Australian Financial Service licence of Dixon Advisory and Superannuation Services following its filing for voluntary administration earlier this year.
In January. E&P Financial Group Limited announced that PwC partners Stephen Longley and Craig Crosbie had been appointed as voluntary administrators.
The administrators have since informed ASIC that most Dixon Advisory clients have transitioned to alternate financial services providers of their choice, ASIC said in a public statement.
ASIC said that under the terms of the suspension, Dixon Advisory's AFS licence would continue to operate until 9 May 2022 so that existing clients who have not yet transitioned to an alternate provider can continue to access financial services.
"The terms of the suspension require the maintenance of dispute resolution arrangements including Australian Financial Complaints Authority membership until 8 April 2023 and require the maintenance of compensation arrangements that comply with s912B of the Corporations Act 2001 until 8 April 2023," the Corporate Regulator said.
Under the Corporations Act 2001, ASIC has the power to suspend or cancel an AFS licence, without holding a hearing, where the AFS licence is held by a body corporate which is placed under external administration.
Dixon Advisory has a right to seek a review of ASIC's decision at the Administrative Appeals Tribunal.
In January this year, the Dixon Advisory directors determined the company would likely become insolvent at some future time due to "mounting actual and potential liabilities" including legal proceedings, claims being determined by the Australian Financial Complaints Authority and regulatory penalties.
In November last year, law firm Piper Alderman filed a class action against Dixon Advisory over allegations the company provided conflicting advice to SMSF clients.
A lawsuit was also filed against Dixon Advisory in October by a couple alleging that the company had provided inappropriate superannuation advice to their SMSF.
In July, Dixon Advisory entered a conditional agreement with ASIC, agreeing to pay $7.2 million to resolve civil penalty proceedings. The proceedings commenced by ASIC related to allegations that Dixon Advisory representatives failed to act in their clients' best interests to provide financial advice appropriate to the clients' circumstances.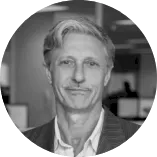 Philip King is editor of Accountants Daily and SMSF Adviser, the leading sources of news, insight, and educational content for professionals in the accounting and SMSF sectors.
Philip joined the titles in March 2022 and brings extensive experience from a variety of roles at The Australian national broadsheet daily, most recently as motoring editor. His background also takes in spells on diverse consumer and trade magazines.
You can email Philip on: This email address is being protected from spambots. You need JavaScript enabled to view it.