The reduction in the superannuation drawdown rate for another 12 months will enable retirees to cope better with the volatility in investment markets, SMSF Association deputy chief executive Peter Burgess said.
The move, which extends the temporary reduction until June 2023, was reported late last week by Nine News.
The Morrison government first introduced a reduction in the minimum annual payment required for account-based pensions, annuities and market-linked pensions during the pandemic in 2020 and extended the measure for 12 months last year.
For clients with APRA-regulated funds, Mr Burgess said it was worth keeping an eye on any communications the client received from the fund explaining how they would apply the measure.
"Planners will need to work with their clients to determine whether the minimum pension still meets their client's income needs," he said.
"In most cases, where you have previously chosen the minimum pension amount, the fund will automatically apply the 50 per cent reduction, so it's a matter of assessing whether [it] still meets their needs with regards to cost of living pressures and the like."
If the client did require more than the minimum, they might need to notify their fund that they required more, he said.
While this was typically more an issue for clients with APRA-regulated super funds, he said, SMSF clients with larger SMSF administrators might also need to do the same.
"They may need to notify the administrator if they want to take more than the minimum amount," he said.
For SMSF clients who did require more than the minimum, Mr Burgess said it might be worth reducing their pension to the minimum drawdown rate and supplementing their income with commutations as that could help maximise their transfer balance cap.
"That can be important if their client is looking to start another pension or could be a beneficiary of a reversionary pension in the future," he said.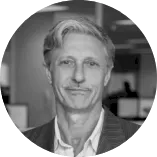 Philip King is editor of Accountants Daily and SMSF Adviser, the leading sources of news, insight, and educational content for professionals in the accounting and SMSF sectors.
Philip joined the titles in March 2022 and brings extensive experience from a variety of roles at The Australian national broadsheet daily, most recently as motoring editor. His background also takes in spells on diverse consumer and trade magazines.
You can email Philip on: This email address is being protected from spambots. You need JavaScript enabled to view it.