The development of a plain English "best practice guide" to safe harbour is among 14 recommendations being backed by the government in the final review of the insolvent trading scheme.
The Review of the Insolvent Trading Safe Harbour, tabled in Parliament on Thursday (24 March), also recommends that Treasury commission a "holistic in-depth review of Australia's insolvency laws" and the collection of data on use of the scheme.
Assistant Treasurer Michael Sukkar said the reforms had given greater certainty to company directors seeking to save financially distressed but viable companies.
"The insolvent trading safe-harbour provisions are designed to promote a culture of entrepreneurship and innovation by providing breathing space for distressed businesses," he said.
The review identified examples where safe harbour has helped achieve restructures to the benefit of both creditors and employees and said it offers considerable assistance in encouraging turnarounds.
However, most of the recommendations focus on simplifying the wording of the safe harbour provisions to ensure it is accessible to directors.
Mr Sukkar said the government supported this focus and would develop legislation to make clarifying changes.
The government introduced the insolvent trading safe harbour in 2017 with the goal of ensuring directors can focus on options to turn around distressed companies without unnecessarily worrying about their personal liability, provided the company is genuinely attempting to restructure.
The government commissioned an independent panel of experts to conduct the review between August and November 2021.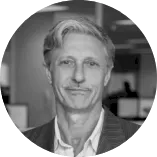 Philip King is editor of Accountants Daily and SMSF Adviser, the leading sources of news, insight, and educational content for professionals in the accounting and SMSF sectors.
Philip joined the titles in March 2022 and brings extensive experience from a variety of roles at The Australian national broadsheet daily, most recently as motoring editor. His background also takes in spells on diverse consumer and trade magazines.
You can email Philip on: This email address is being protected from spambots. You need JavaScript enabled to view it.