The overwhelming majority believe electric vehicle users should contribute to Australia's road infrastructure, according to results from an online poll, while just 8 per cent are against.
The survey, by CPA Australia, attracted more than 1,000 responses and revealed that people believe all road users should bear the costs of building and maintaining our roads, regardless of what is under the bonnet.
"I think the results show that people really get it," said Elinor Kasapidis, senior manager of tax policy at the accounting body.
"People don't want to be at the mercy of global oil price movements like we're seeing now, and will be more likely to consider an EV for their next car purchase.
"So, the issue of transferring the cost burden to EV users to avoid an ever-diminishing pool of funds for road infrastructure is something the government will need to confront eventually."
Sales of plug-in electric vehicles tripled last year to 20,665, up from just 6,900 in 2020, according to the Electric Vehicle Council.
Meanwhile, the Queensland government recently followed other states in announcing incentives for the technology, with a $55 million package including $3,000 towards EV purchases and $10 million for charging infrastructure.
The Electric Vehicle Council said "a tax on EVs is a tax on clean air" that will stifle economic opportunity, but the poll results showed "over 90 per cent of respondents agree it's appropriate for EV users to contribute to Australia's road infrastructure", according to Ms Kasapidis.
"This sends a very strong signal to government that implementing a federal road user charge system for electric vehicles will be accepted. This is something CPA Australia has been advocating for and recommended to the government in our pre-budget submission," Ms Kasapidis said. 
"Ultimately, it's vital that the Federal Government takes ownership of this issue and implements a national approach. EV users in Wodonga are already paying a charge to the Victorian government, while their Albury-based neighbours remain levy-free.
"Fundamentally, all vehicles contribute to the use, wear and tear of our roads and it's fair that they contribute."
Ms Kasapidis said those replying "No" to the question could be trying to reward people for choosing a more environmentally sustainable vehicle, and that raised the question of whether EV purchase subsidies were justified.
"With fuel prices so high right now and rising, we believe that market forces will drive the desired change in behaviour without the need for government intervention," she said.
The survey question asked: "Should electric vehicle owners contribute to the development and maintenance of Australia's roads?"
Of the 1,025 respondents, 55 per cent said they should be taxed the same as petrol cars, 25 per cent would tax at a reduced rate, and 17 per cent would tax EVs but delay the impost to some future date.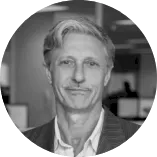 Philip King is editor of Accountants Daily and SMSF Adviser, the leading sources of news, insight, and educational content for professionals in the accounting and SMSF sectors.
Philip joined the titles in March 2022 and brings extensive experience from a variety of roles at The Australian national broadsheet daily, most recently as motoring editor. His background also takes in spells on diverse consumer and trade magazines.
You can email Philip on: This email address is being protected from spambots. You need JavaScript enabled to view it.