The ATO said it is making continued efforts to crack down on those cheating the tax system after a South Australian man was sentenced to five years' jail after being found guilty of obtaining and attempting to obtain a financial advantage by deception after he lodged false income tax returns (ITRs), worth nearly $500,000 in fraudulent refunds.
The man, who has been named as Joshua Matheson by the ATO, was sentenced at the Adelaide District Court following an investigation by the ATO.
According to the Tax Office, Mr Matheson lodged his ITRs for the 2014 and 2015 financial years (FY), falsely reporting income from multiple employers, including a butcher shop and his own business, Matho's PCs & Recycling, IT Solutions (Matho's PCs).
"In both instances, Mr Matheson reported PAYG withholding and deductions for work related expenses. These amounts resulted in a $29,451 refund for the 2014 FY, which he obtained, and a $466,328 refund for the 2015 FY, which was stopped by the Australian Taxation Office (ATO) pending further investigation," a statement read.
"Upon investigation, it was found that Mr Matheson had not been employed by the butcher shop since 2012. And despite reporting income of $689,000 and tax withheld of $337,033 in his 2015 ITR, his business, Matho's PCs, had never registered for PAYG withholding or reported any wages to the ATO. Further investigation revealed there was no evidence to substantiate his reported income."
Commenting on the matter, acting assistant commissioner Megan Croaker said this result "should serve as a warning to those in the community, if you deliberately attempt to obtain a refund you are not entitled to you are risking a criminal record and jail".
"This outcome highlights that people who try to cheat the tax and super systems will get caught and we will take firm action," Ms Croaker said.
"This was not a careless or accidental mistake; this was a deliberate attempt to obtain money he was not entitled to."
Ms Croaker also warned the ATO has a range of tools and systems in place to detect potential refund fraud "which are not limited to the current financial year".
"Mr Matheson's claims drastically grew in size over the two-year period, further demonstrating the brazen nature of this crime," she explained.
"Our systems quickly identified red flags to be followed up by our specialist officers. By spotting these red flags and looking closer, we were able to stop the attempted refund fraud of almost $500,000. 
"Tax crime is not victimless. Mr Matheson attempted to steal almost $500,000. Today's outcome proves ATO staff and systems will identify and stop attempted fraud, with offenders bearing serious consequences including imprisonment. The ATO will not tolerate fraud which robs the Australian community."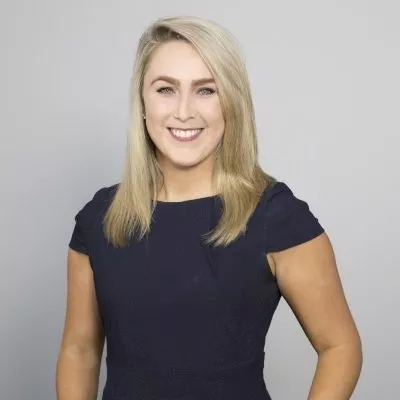 Emma Ryan is the deputy head of content at Momentum Media and editor of the company's legal publication, Lawyers Weekly.
Emma has worked for Momentum Media since 2015 and has been responsible for breaking some of the biggest stories in corporate Australia. In addition, she has produced exclusive multimedia and event content related to the company's respective brands and audiences.
A journalist by training, Emma has spent her career connecting with key industry stakeholders across a variety of platforms, including online, podcast and radio. She graduated from Charles Sturt University with a Bachelor of Communications (Journalism).