Following an investigation by Inspector-General of Taxation and Taxation Ombudsman (IGTO) Karen Payne, the ATO said that many of the recommendations raised by the formal review were in the process of being addressed.
"Effective communication of taxpayer rights is an extremely important aspect of our work," the ATO said.
Ms Payne's report into whether and how the ATO communicates the rights of taxpayers found that training on taxpayer rights is not mandatory within the organisation, nor are staff required to be regularly refreshed on the topic through internal training.
These practices are made worse by low attendance patterns at ATO training around the Taxpayers' Charter, which the report suggested might be as low as just 1 per cent over the last three years.
"Effective communication of taxpayer rights to complain, review and appeal ATO decisions and actions is vitally important, not the least because it provides assurance to taxpayers that they have been treated fairly," Ms Payne said.
The final report made a number of recommendations for the ATO to consider, including the updating of the Taxpayers' Charter to include an explicit and express right to be informed of their right to review, complain and appeal decisions made by the organisation.
Tax Institute senior advocate Robyn Jacobson called the report a win for taxpayers looking to better understand their rights.
"A taxpayer's right to be informed of their objection and complaint rights is fundamental to ensuring the tax system is fair and that all taxpayers are treated equally," she said.
Ms Jacobson said that many taxpayers are unaware of their rights when it comes to dealing with the ATO, and that the difficulty of finding relevant information leads to "countless" instances of taxpayers being left ignorant of their options.
With the ATO's response promising to implement all six recommendations made by the report, Ms Jacobson said that "the ATO's response in acknowledging and adopting the recommendations in whole or principle is both welcome and important".
However, she added that merely informing taxpayers of their rights may not go far enough.
"Taxpayers need to understand the instances where lodging an objection is the most suitable pathway compared to where lodging a complaint is more appropriate," she said.
"Without this education and accessible information, taxpayers will continue to be left in the dark and may unwittingly choose an unsuitable pathway to their detriment."
This story was originally published on Accountants Daily's sister brand, nestegg.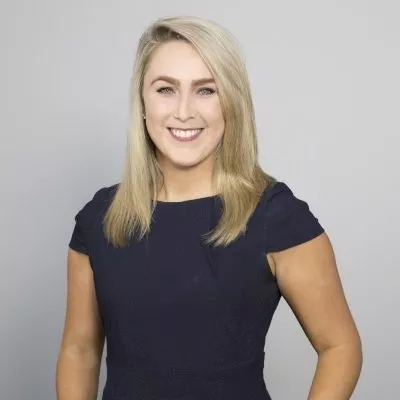 Emma Ryan is the deputy head of content at Momentum Media and editor of the company's legal publication, Lawyers Weekly.
Emma has worked for Momentum Media since 2015 and has been responsible for breaking some of the biggest stories in corporate Australia. In addition, she has produced exclusive multimedia and event content related to the company's respective brands and audiences.
A journalist by training, Emma has spent her career connecting with key industry stakeholders across a variety of platforms, including online, podcast and radio. She graduated from Charles Sturt University with a Bachelor of Communications (Journalism).