Just hours after it was announced that Dominic Perrottet would take over as NSW Premier, the 39-year-old father of six made it clear to reporters that his ministry will focus its efforts on economic reforms that aim to improve housing affordability across the state. 
"We are facing a challenge when it comes to generational equity where many young people today cannot get the keys to their very first home," Mr Perrottet said.
"We have a duty to ensure that generations that come after us have greater opportunity and prosperity than we have."
Mr Perrottet said that his government's property tax proposal, of which he was an architect, would be a core component of such reform. 
The property tax proposal suggests that first-time home buyers could be able to enter the market as much as two-and-a-half years sooner if stamp duty was done away with and replaced with an opt-in annual property tax.
The new tax would be imposed on unimproved land value (ULV) – or, simply the value of a block of land before factoring in the residence built on it. Once a buyer opts in to the tax, the property will remain subject to the tax, no matter how many times it changes hands. 
The proposal expects it will take 20 years for the property tax to cover half of all residential properties, with further take-up proceeding gradually in subsequent years.
It's a lengthy period that sparked concerns from both CA ANZ and CPA Australia in April, when early consideration of the proposal came to light. 
Mr Perrottet also made it clear he'll make moves on GST reform from a position that will see him sit across the table from Western Australian Premier, Mark McGowan, whom he as treasurer labelled "the Gollum of Australian politics" amid a row over GST. 
"This is not a Kumbaya session, this is about fighting for our state," Mr Perrottet said. "When it comes to GST and some of those issues which are coming to a head, I'm not going to stand by and have NSW worse off."
Mr Perrottet was appointed NSW State Premier on Tuesday morning (5 October) after a party room vote installed the former treasurer as Premier, and Stuart Ayres as his Deputy, while Matt Kean succeeded him as Treasurer. 
Mr Perrottet won the vote 39 to five, defeating the Minister for Planning and Public Spaces, Rob Stokes, following former premier Gladys Berejiklian's resignation last Friday (1 October), after the Independent Commission Against Corruption (ICAC) announced that it will move to investigate her relationship with former MP, Daryl Maguire, and grant funding promised to initiatives he led. 
Mr Stokes welcomed Mr Perrottet's appointment, who he said would have his backing when he faces re-election in 2023. 
"The party room had a democratic vote. I always said I would give people a choice. They have chosen emphatically, democracy is the winner," Mr Stokes said. 
"Dominic Perrottet will be a magnificent premier and he has my undivided loyalty and support. And I will use every ounce of strength in my body to make sure that he is re-elected as premier in NSW when we go to the polls in 2023."
Mr Perrottet was appointed as Ms Berejiklian's Deputy after she took party leadership following former NSW premier Mike Baird's resignation in January 2017. As part of the reshuffle, Mr Perrottet took over as state treasurer and minister for industrial relations.
The COVID-19 pandemic thrust Mr Perrottet into focus over the last two years as an outspoken advocate for business support; an agent of the NSW JobSaver scheme and, more recently, the architect of the state's new property tax proposal.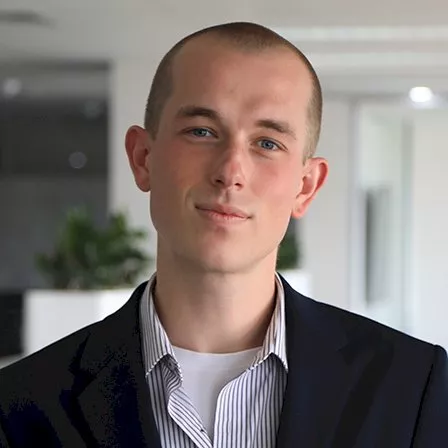 John Buckley is a journalist at Accountants Daily. 
Before joining the team in 2021, John worked at The Sydney Morning Herald. His reporting has featured in a range of outlets including The Washington Post, The Age, and The Saturday Paper.
Email John at This email address is being protected from spambots. You need JavaScript enabled to view it.