The Greens on Monday announced its bid to introduce a new Tycoon Tax if the next election results in a hung Parliament, imposing an additional 40 per cent tax on large companies, along with a new 6 per cent wealth tax on billionaires, and cut the mining industry off from subsidies and grants from July 2022.
The proposed tax would be rolled out with two components. The first would slap a 40 per cent tax on the net revenue of large Australian companies and multinationals whose turnover is more than $100 million, after income tax and shareholder returns.
The second component would see mining corporations taxed on a project-by-project basis, in step with the original Henry review's mining super profits tax. The party said it would announce further details on the second component at a later date.
According to Parliamentary Budget Office costing, the policy would yield some $338 billion over the next 10 years. Of the total revenue it would rake in, $124 billion would come from Australian mining companies, and $214 billion would come from the policy's wider component. 
The PBO urged caution on its costing, however, and said there is a "very high degree of uncertainty associated with this costing" because the variables on which it's based are "very sensitive to international and domestic economic conditions". 
Greens leader Adam Bandt said that big corporations that have pocketed major profits throughout the pandemic, while "everyone else has suffered," should pay more tax.
"A 'tycoon tax' is essential because there's huge wealth in this country, but it's being hoarded by a greedy few," Mr Bandt said. "People want Clive Palmer to send fewer texts and pay more tax.
"By making billionaires and big corporations pay their fair share, we can build a better life for all of us."
Based on recent financial reports, the Greens estimate that Harvey Norman would have to pay an extra $190 million under the new policy, if it were to take effect as planned next year. 
Similarly, the party estimates that tech giant Apple could face a tax bill of $420 million, on top of an estimated company tax bill of $120 million, based on estimated Australian profit of $1.4 billion reported by the multinational.
Greens treasury spokesperson Nick McKim said a large cohort of Australian business leaders has "doubled" their wealth throughout the pandemic at the cost of the environment, and that it has to change. 
"Outrageous profits for corporations shows the way that big players have furthered their monopolies through COVID lockdowns," Mr McKim said.
"Excessive profits are a red flag for an economy.
"Super profits are a sign that there is a lack of competitiveness, that staff are not sharing in the spoils of increased revenue and that customers are getting ripped off."
The second component of the Greens' new tycoon tax, targeted at the mining sector, has been tabled before. Former prime minister Kevin Rudd tried to introduce a 40 per cent tax on mining super profits on the heels of the Henry tax review, but faced tremendous backlash. 
The Gillard government later succeeded to introduce a more conservative rendition of the tax, called the minerals resource rent tax, which levied 30 per cent of super profits from coal and iron ore mining projects that kicked in once profits reached a $75 million threshold.
It was later scrapped by former prime minister Tony Abbott, who went into both the 2010 and 2013 elections promising to repeal the tax, in late 2014. 
Since it was repealed, few have shown an appetite for the tax, or even a willingness to support it. 
Before the Greens announced intentions to introduce their Tycoon Tax, one of them was Mr Rudd, he in April called for renewed support for a super profits tax, as iron ore prices continue to surge.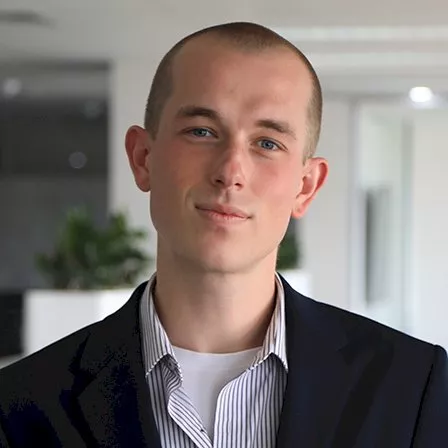 John Buckley is a journalist at Accountants Daily. 
Before joining the team in 2021, John worked at The Sydney Morning Herald. His reporting has featured in a range of outlets including The Washington Post, The Age, and The Saturday Paper.
Email John at This email address is being protected from spambots. You need JavaScript enabled to view it.