Abraham Sayour, from Sydney's South Wentworthville, faced the Sydney Central Local Court on Tuesday after being charged with dealing with money or property that were the proceeds of crime worth more than $1 million, and being reckless as a result of the money or property being proceeds of crime — charges that carry a maximum penalty of 10 years' jail time.
The Australian Federal Police (AFP) alleged that Mr Sayour received, possessed and distributed a total of $1.37 million, which were the proceeds of an illegal scheme using labour hire and payroll companies associated with the building and construction industry to siphon off money that should have been remitted to the ATO.
The AFP, in a joint investigation with the Serious Financial Crime Taskforce (SFCT), alleged Mr Sayour used two bank accounts to facilitate the crimes on behalf of another man for the benefit of that man's family and associates.
AFP Eastern Command – Commander Investigations Kirsty Schofield said the additional charge was the result of a hard-working AFP investigative effort.
"The AFP is committed to out-working and out-smarting these organised crime groups, and part of that is targeting them at their most vulnerable, namely when they try and legitimise their illegally obtained proceeds of crime," Ms Schofield said.
"Our specialist investigators want to identify all criminality in this complex scheme, and that's why another man will be facing the court on a very serious charge.
"Anyone else involved in this scheme should be worried — we are unravelling the detail of this scheme and will not hesitate to charge other people if the evidence allows us."
ATO deputy commissioner and SFCT chief Will Day said his colleagues don't take financial crime lightly, and that tax crime was committed at the expense of the community.
"Serious financial criminals lie, cheat and steal from every one of us," Mr Day said. "The additional charge today shows that the SFCT does not take financial crime lightly, and collectively, we're working together to share intelligence and bring offenders to account.
"Tax crime comes at an expense to the community; it takes away money that could be used to fund essential services. The SFCT is fighting back against these criminals, and we're not stopping."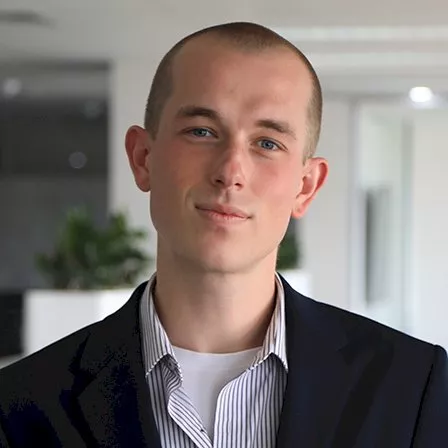 John Buckley is a journalist at Accountants Daily. 
Before joining the team in 2021, John worked at The Sydney Morning Herald. His reporting has featured in a range of outlets including The Washington Post, The Age, and The Saturday Paper.
Email John at This email address is being protected from spambots. You need JavaScript enabled to view it.