ASIC released its latest cost recovery implementation statement for the 2021 financial year last week which shows that costs allocated by the corporate regulator to the advice sector have soared by more than $16 million, up more than 340 per cent over the last four years.
Amir Ghandar, reporting and assurance leader at Chartered Accountants Australia and New Zealand, said that the latest estimated funding levy disproportionately impacts auditors across regional communities and smaller firms, who are begging the regulator for "a fair go".
"Many of these auditors have retained their auditor registration to do vital work for community organisations and not-for-profits," Mr Ghandar said. "Many chartered accountants are scratching their heads, the mammoth increase in fees comes as the number of registered company auditors has continued to decline."
The latest estimated increase follows the announcement of boosted industry funding levies published by ASIC in March, which saw accountants holding an Australian financial services (AFS) limited licence exposed to as much as $3,926 in fees in the weeks that followed.
Chartered Accountants Australia and New Zealand, CPA Australia, Financial Planning Association of Australia, the Institute of Public Accountants and the SMSF Association each called on ASIC to review the industry funding model in March, and remove or, at least, reduce the latest levy increase.
Jane Rennie, general manager of external affairs at CPA Australia, said that she was disappointed but not surprised that ASIC's budgeted costs have increased.
"This has become the trend in recent years and feedback about the impact on the industry seems to fall on deaf ears," Dr Rennie said. "Historically, ASIC's budgeted costs don't provide a reliable indicator of their actual costs.
"In this case, the cost recovery statement is based on a higher number of financial advisers than current industry figures. This means there will be variations in the actual costs, which makes it very difficult for businesses to plan for."
Dr Rennie pointed to the timing of the statement's release and whether its arrival after the end of the financial year diminishes its value.
"Given that ASIC's budgeted costs for 2020–21 have been issued after the end of the financial year," Dr Rennie said, "we question its value to the industry."
The statement's timing and general delays to communique issued by the regulator related to Cost Recovery Implementation Statements have grown progressively worse, and were highlighted as an issue by Mr Ghandar, too.
"We all understand that ASIC's role on audit is critical, but this process on cost recovery has to get a lot more timely and clear," he said. "For a number of years, we've been calling out the delayed communications in the Cost Recovery Implementation Statements, but the delays seem to have just gotten longer and longer."
Dr Rennie said that, beyond issues of timing, the ASIC funding model is broken, and "not fit for purpose".
"The ASIC funding model is broken and not fit for purpose," Dr Rennie said. "The government should step in and stop the latest round of increases and order an immediate review of the ASIC industry funding model."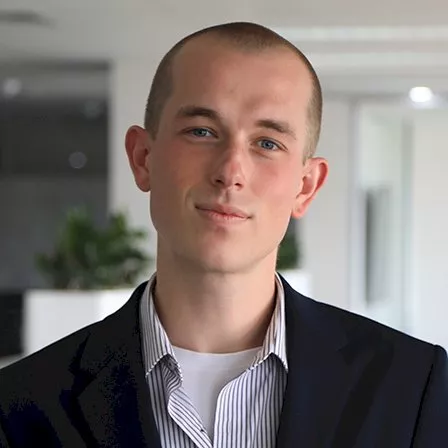 John Buckley is a journalist at Accountants Daily. 
Before joining the team in 2021, John worked at The Sydney Morning Herald. His reporting has featured in a range of outlets including The Washington Post, The Age, and The Saturday Paper.
Email John at This email address is being protected from spambots. You need JavaScript enabled to view it.