Audit firm EC Audit Pty Ltd — formerly Bentleys NSW Audit Pty Ltd — and its director, Robert James Evett, each entered into three guilty pleas to charges brought against them by ASIC at the Downing Centre Local Court in Sydney on Tuesday.
EC Audit faced three charges relating to an alleged failure to conduct audits in accordance with auditing standards, while Mr Evett faced three separate charges related to an alleged failure to ensure the audits met auditing standards. 
The firm and Mr Evett are the first auditors in Australia to face criminal prosecution for breaching auditing standards. 
The charges were brought forward by ASIC in early June for breaching auditing standards while undertaking audits of Halifax's balance sheets and profit and loss statements for the financial years ended June 2016, June 2017 and June 2018.
The offences carry a maximum penalty of $9,000 per charge laid against Mr Evett, and a $45,000 fine for each of the charges laid against EC Audit.
For the offences which took place on or after 1 July 2017, the maximum penalty is $10,500 for the charge against Mr Evett and $52,000 for the charge against the company.
The maximum penalties could cost Mr Evett and EC Audit a combined $170,500.
"Auditors are important gatekeepers to the market and play a key role in ensuring that financial statements are accurately stated," ASIC said in a statement.
"ASIC relies on accurate and reliable audited financial statements to ensure [financial licence] holders have sufficient financial resources to conduct their financial services."
The charges laid against EC Audit and Mr Evett come in the wake of years-long ASIC investigation into Halifax which began in 2019.
Halifax was an AFSL or online broking provider that went into administration in November 2018, before entering liquidation in March 2019. ASIC later cancelled the firm's AFSL in January this year. The firm's office was based in Sydney, with a New Zealand subsidiary.
The matter has been adjourned to 10 August for sentencing, and the Commonwealth Director of Public Prosecutions is pursuing the matter on behalf of the commission.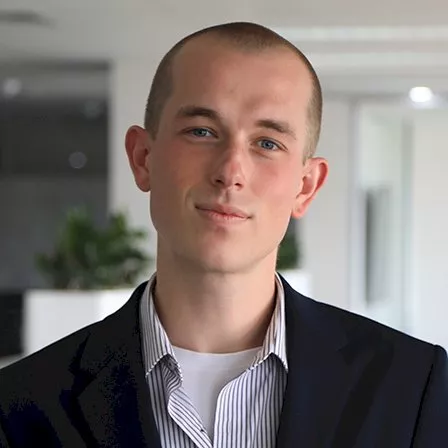 John Buckley is a journalist at Accountants Daily. 
Before joining the team in 2021, John worked at The Sydney Morning Herald. His reporting has featured in a range of outlets including The Washington Post, The Age, and The Saturday Paper.
Email John at This email address is being protected from spambots. You need JavaScript enabled to view it.