The ATO on Monday looked to turn taxpayer attention to the information and support pathways available to those still reeling from the lasting impacts of COVID-19, in a bid to "make tax easy".
ATO assistant commissioner Tim Loh said his office has a range of options and resources available to those who might need help this tax time.
"Whether you've received JobKeeper, JobSeeker, COVID support or disaster assistance payments, accessed your super early, or had your records damaged, destroyed or lost, the ATO is here to give you the tools you need to get it right this tax time," Mr Loh said.
The ATO nodded to leniency for those who have had their tax records lost, damaged or destroyed in natural disasters, which will see it accept reasonable claims without evidence, so long as it isn't "reasonably possible" to access original support documents.
"We know that many taxpayers are facing lasting impacts left in the wake of natural disasters," Mr Loh said. "If you find your records have been lost or destroyed, whether in cyclones, floods or bushfires, we are here to help.
"If you have a myGov account linked to the ATO, you'll be able to view some of your records, including income tax returns, income statements and previous notices of assessments. If you lodge through a registered tax agent, they can also access these documents on your behalf."
The Tax Office reminded those who received JobKeeper payments over the course of the financial year will need to include each in their income statement, as either salary and wages, or as an allowance.
Income statements can be accessed via the ATO's online services, or through the myGov portal, and should be finalised by 14 July, Mr Loh said.
"If you've received JobKeeper payments from your employer, you don't need to do anything different," Mr Loh said. "We will automatically include this information from your income statement in your online tax return for you."
However, for sole traders who received JobKeeper payments on behalf of their business, payments will need to be listed as assessable income for their businesses.
The ATO urged taxpayers to be aware that JobSeeker payments, too, will need to be included in tax returns at the Government Payments and Allowances question, once it's available. For those who lodge before the information is there, the information can be added manually.
Mr Loh warned taxpayers that one-off stand-down payments are taxable and should appear in an individual's tax return, too.
"You may have received a one-off or regular payment from your employer after being temporarily stood down due to COVID-19," Mr Loh said. "These payments are taxable and should appear in your income statement and will be automatically included in your return."
He urged those who aren't sure whether these amounts have been included in their income statements to check with their employers.
The Morrison government's recently launched COVID-19 disaster payment, aimed at people directly impacted by restrictions, will be taxable, too, and should be included in the tax returns of those who have received it.
But those who accessed their superannuation early over the course of the pandemic won't need to pay tax on it, Mr Loh said.
"If you accessed your super early under the special arrangements due to COVID-19, you do not need to declare this in your tax return," he said. "Any eligible amounts withdrawn under this program are tax-free."
Those facing challenges coming into tax time have been urged to lodge on time, regardless of whether they can pay their tax bill up front.
"We understand that unexpected life events can make it hard to pay your tax," Mr Loh said. "If you can't pay your tax bill in full, the best thing to do is get in touch. It's never too late to ask for help."
Mr Loh said support is also available to all registered tax agents at "any time", and that the ATO is "working hard" to ensure the help is tailored and personalised. He urged agents who need help to reach out to the Tax Office as soon as possible.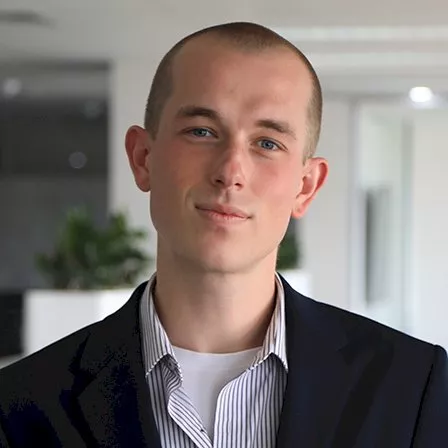 John Buckley is a journalist at Accountants Daily. 
Before joining the team in 2021, John worked at The Sydney Morning Herald. His reporting has featured in a range of outlets including The Washington Post, The Age, and The Saturday Paper.
Email John at This email address is being protected from spambots. You need JavaScript enabled to view it.