Labor shadow Treasurer Jim Chalmers on Wednesday offered words of support for a national scheme that would see the abolition of stamp duty and land tax in exchange for property fees. 
Mr Chalmers pointed to measures adopted by the ACT, who in 2012 began gradually phasing out stamp duty as part of a broader 20-year tax reform plan, to bolster the case for adopting a national scheme.
"I think it's been a really good idea well implemented in the ACT," Mr Chalmers said. "I think in the future, at some future point there is a lot of merit in a national scheme that swaps out in the way that Andrews is doing here for stamp duty for land tax.
"The Liberals have taken some steps on this front that we support as well."
Liberal governments in South Australia and New South Wales have each proposed moves in the same direction. As it stands, the highest rate of stamp duty payable in NSW is 7 per cent, while in South Australia, property owners pay $21,330 plus $5.50 for every $100 over $500,000.
NSW Treasurer Dominic Perrottet in April revealed that he's mulling over a plan to offer property buyers the option to choose between stamp duty at the point of purchase or lock themselves and future purchasers into an annual tax based on unimproved land value.
Meanwhile, Victorian state Treasurer Tim Pallas on Saturday announced that the Andrews government will move to lift the rate of stamp duty to $110,000 plus 6.5 per cent for properties worth more than $2 million. 
Speaking on Victoria's pre-budget announcement, Mr Chalmers said that state governments should be left to make their own decisions.
"The Victorian budget situation, every state makes its own decisions about how they manage their budget," Mr Chalmers said. "Some will make decisions in the near term to try and repair their budgets sooner, and that's a matter for them."
The Andrews government estimates that hiking stamp duty will claw back $137 million and impact less than 4 per cent of property transactions across the state over the next financial year.
The pre-budget announcement also included an 0.25 of a percentage point increase to the state's land tax, and a new windfall gains tax, which will see taxpayers pay a rate of 50 per cent on windfalls over $500,000 in a bid to raise an estimated $40 million a year.
The Andrews government's heavy lean into revenue raising follows November's state budget, which forecast a $23 billion deficit for this year, with net debt of up to $87 billion.
After Prime Minister Scott Morrison on Tuesday slammed the new measures and accused the Andrews government of "taking the dividends" of Australia's economic recovery, Mr Chalmers suggested federal politicians refrain from weighing in on steps taken by the states.
"I don't actually think it's that helpful for the feds to be kind of an ongoing commentator about the ideas and steps that the state governments take," Mr Chalmers said. "I want to work collaboratively, not just with the Labor states and territories, but with the Liberal ones as well."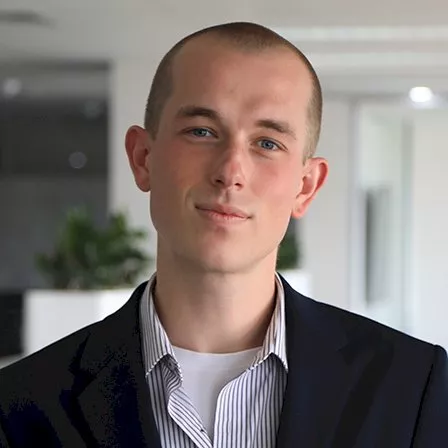 John Buckley is a journalist at Accountants Daily. 
Before joining the team in 2021, John worked at The Sydney Morning Herald. His reporting has featured in a range of outlets including The Washington Post, The Age, and The Saturday Paper.
Email John at This email address is being protected from spambots. You need JavaScript enabled to view it.