Around $135 million in such JobKeeper payments have since been clawed back by the ATO, with another $50 million in payments deemed as honest mistakes and won't be pursued for repayment.
The new figures, revealed by ATO second commissioner Jeremy Hirschhorn at a parliamentary hearing last week, come as the total taxpayer bill for the wage subsidy program has risen to $83 billion since its introduction last March.
Mr Hirschhorn reaffirmed that the ATO would not pursue honest mistakes that were made as businesses moved quickly to access the wage subsidy early on in the program.
"You'll recall that right at the start there was a lot of concern about honest mistakes, where people applied but they'd got the rules wrong, and we said we were not going to pursue repayment if they had passed that on to the employees," Mr Hirschhorn said.
"That comes to about $50 million… where we've determined somebody made an honest mistake and it was not appropriate to claw back the JobKeeper."
An ATO spokesperson has confirmed that each overpayment case will turn on its facts and circumstances, with factors such as employers relying in good faith on a statement made by an employee in their nomination notice or fully passing on the JobKeeper payment to the relevant employee, counting towards whether an honest mistake was made.
Businesses being pursued as part of the $155 million clawback would have been deemed to have undertaken deliberate or reckless actions to access the wage subsidies despite not being entitled to them.
"Businesses who are required to repay JobKeeper amounts to us are provided with detailed reasons and instructions as to how to make a repayment. This will include explaining their objection rights," an ATO spokesperson told Accountants Daily.
"Since the first payments were made in April, the ATO has monitored every payment, every day, every month, and will continue to do so until the last payment is made."
Extraordinarily high compliance
Mr Hirschhorn also told the parliamentary committee that the ATO has levied penalties between 25 and 75 per cent for 43 JobKeeper cases, with a further 14 under consideration.
Five matters involving potential fraud have been passed on to the Serious Financial Crime Taskforce, with another two cases being considered.
A further two entities are currently involved in an active court case for producing false or misleading statements in relation to the program.
"What this proves is that the design features and how we designed it around the existing systems, in conjunction with our Treasury colleagues, have really held up very well," Mr Hirschhorn said.
"In the context of an $80 billion scheme, this is very positive. The level of compliance has been extraordinarily high.
"As for the level of non-compliance, obviously we keep an eye out for it — we are the Tax Office — but it is a very encouraging result."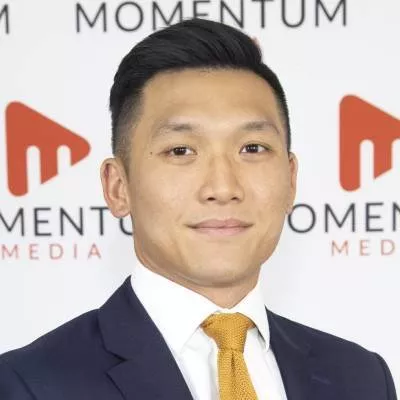 Jotham Lian is the editor of Accountants Daily, the leading source of breaking news, analysis and insight for Australian accounting professionals.

Before joining the team in 2017, Jotham wrote for a range of national mastheads including the Sydney Morning Herald, and Channel NewsAsia.

You can email Jotham at: This email address is being protected from spambots. You need JavaScript enabled to view it.