Earlier this year, the corporate regulator found that one in five audits conducted by the six largest firms did not receive reasonable assurance that the company's financial report was free from material misstatement.
PwC has now revealed that 12 per cent of its files were considered to be inadequate by ASIC, in comparison to 24 per cent across the whole industry and 20 per cent at the six largest firms in Australia.
Fellow big four firm KPMG has followed by disclosing to Accountants Daily that 21 per cent of its reviewed audits lacked assurance that the financial statements were free from error.
In EY's case, ASIC found that its auditors did not obtain reasonable assurance that the financial report was free of material misstatement in 22 per cent of key areas reviewed.
Mid-tier firm BDO, part of the six largest firms, has revealed that 8 per cent of key audit areas reviewed by ASIC were considered to be a risk of material misstatement.
The revelation comes as the Financial Reporting Council pushes ASIC to publish the names of firms and their audit results as part of its audit inspection program.
"In recent months, there have been increasing calls for ASIC to disclose individual firms' audit inspection results, not just industry averages, as is done by audit regulators in other parts of the world," said PwC assurance managing partner Matt Graham.
"We are aware that by committing to this level of transparency, there may be times in the future when the results we publish don't meet these expectations. Indeed, ASIC's latest report identifies areas for further improvement for PwC and we have a specific Quality Improvement Plan to address them.
"Our ultimate goal is that ASIC considers that we have obtained reasonable assurance in all audit areas. We believe greater transparency will drive accountability, lead to better conversations across the market about audit quality and, ultimately, build trust."
However, Mr Graham believes ASIC's audit inspection results alone are not a sufficient indicator of audit quality.
"Whilst the regulator's findings are a critical component of audit quality, and one we take very seriously, with their focus on the riskiest areas of public company audits, they only represent a small percentage of the thousands of audits carried out in Australia each year," Mr Graham said.
His view is similarly shared by KPMG national managing partner Andrew Yates and EY Oceania assurance leader, Glenn Carmody who have backed a new measure to track audit quality.
A new measure to generate results which are comparable over time to reflect changes in audit quality has been mooted by the Joint Committee on Corporations and Financial Services, who previously expressed concern about the "deep-rooted problems in the audit market".
"One statistic from ASIC's audit inspection program does not give enough information to the market to be able to understand a firm's audit quality — the sample reviewed covered 19 audits over 18 months. We sign well over 4,000 audit opinions annually," Mr Yates said.
"For the public disclosure of individual firm results to be meaningful and a constructive tool to be used in improving audit quality, we strongly believe that a review of ASIC's inspection process should be agreed with the profession, and made transparent. To this end, we are working with ASIC on better ways to measure and report on changes in audit quality over time."
EY's Mr Carmody said that while the big four firm was all for transparency, it does not believe "the current single measure process is a sufficient measure of audit quality".
"EY supports ASIC's desire to incorporate a more balanced perspective of audit quality indicators and sees merit in a scale of severity of findings in future audit inspection reports, similar to that used in other jurisdictions," said Mr Carmody.
Grant Thornton, one of the six largest firms, declined to provide their audit results, noting that ASIC's inspection did not fairly represent a firm's overall audit quality.
"ASIC randomly select[s] a handful of audits to assess and we find that this isn't an accurate representation of a firm's audit practice," said Grant Thornton national managing partner Andrew Rigele.
"Taken as a whole, the ASIC audit results do provide helpful indicators of how we can continually improve our audits."
PwC's internal scorecard
In a bid to increase transparency of its audit quality, PwC has also released other key internal measures of audit quality such as internal inspection findings, restatement rates and adjustments to financial statements.
As part of PwC's global audit internal inspection, no PwC Australia audits of publicly listed companies were rated as non-compliant with PwC's guidelines and auditing standards between 2016 and 2018.
In 2018, however, it did identify five sample files of smaller, private companies that were not compliant with its standards, with these findings now forming part of its improvement plan.
PwC also found that between 2016 and 2018, there were no instances where the relevant financial statements needed to be restated to the market, in comparison to the industry average of 4 per cent based on ASIC's financial reporting surveillance program of public companies.
In 2018, PwC identified, on average, six adjustments to the financial statements of listed companies — and ensured their appropriate treatment — before they were finalised and published.
The big four firm has also moved to disclose that the level of non-audit work at PwC audit clients in the ASX 200 represents, on average, approximately 26 per cent of its audit fees over the past three years. This equates to less than 3 per cent of total PwC Australia revenue in 2018.
Deloitte were contacted for comment but were not able to respond by time of publication.
Update: The six largest firms have now disclosed their individual results. Read our follow up report here.
This email address is being protected from spambots. You need JavaScript enabled to view it.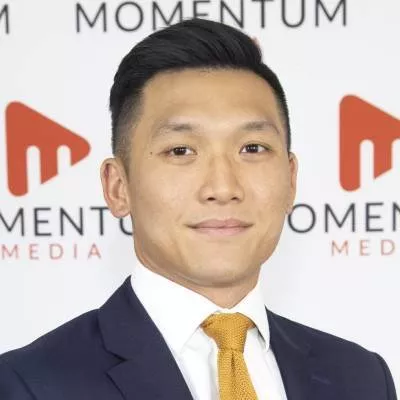 Jotham Lian is the editor of Accountants Daily, the leading source of breaking news, analysis and insight for Australian accounting professionals.

Before joining the team in 2017, Jotham wrote for a range of national mastheads including the Sydney Morning Herald, and Channel NewsAsia.

You can email Jotham at: This email address is being protected from spambots. You need JavaScript enabled to view it.