In the 18 months to 30 June 2018, ASIC reviewed audit files at the six largest firms and found in 20 per cent of the key audit areas, auditors did not obtain reasonable assurance that the financial report was free from material misstatement, down from 23 per cent in the previous 18-month period.
The corporate regulator was keen to stress that its inspections were focused on higher risk audit areas, including accounting estimates, such as impairment of assets and accounting policy choices such as revenue recognition, and should not be generalised across the entire audit market.
ASIC also noted that auditors may not have a sufficient basis to support their opinion on the financial report rather than that financial reports were materially misstated.
"We recognise the efforts by firms to improve audit quality and the consistency of audit execution, which is reflected in some improvements in findings collectively for the largest six firms," said ASIC commissioner John Price.
"However, the overall level of findings still suggests that further work and, in some cases, new or revised strategies, are needed to improve quality."
Apart from the six largest firms inspected, ASIC also looked at eight other national and network firms, along with six smaller firms. The 20 firms, in aggregate, audit 97 per cent of listed entities by market capitalisation.
Across the board, in 24 per cent of the 347 key audit areas that ASIC reviewed on a risk basis across 98 audit files in the 18 months to 30 June 2018, auditors did not obtain reasonable assurance that the financial report as a whole was free of material misstatement. This was down from 25 per cent in the previous 18-month period.
Speaking to Accountants Daily, CA ANZ reporting and assurance leader, Amir Ghandar, said the inspections were meant to find areas to continually improve on and was not necessarily about reaching a zero per cent fault rate.
"ASIC is a tough marker but they should be because it is about pushing audit quality in the right direction and always striving to get better," said Mr Ghandar.
"It is not about the process going towards zero and you would want to look a little closer if you found that the result was zero because you're really supposed to identify where there is a need for improvement and highlighting the risk areas and issues and promoting that continuous improvement just like any other type of inspection or oversight process.
"When you go back to when the inspections program started, the bar goes up each time so the program is designed to find those files that have issues. The value is that it gives you insights that are then used by the profession, auditors, audit committees, and other stakeholders to push it towards constant improvement of quality."
ASIC believes "a focus on culture and talent" by firms is required to achieve better audit quality, with recommendations that partners and staff should be held accountable for their roles in conducting quality audits, and that firm leadership should stress that audit quality is not negotiable and hold individuals to account for inadequate work.
UK reforms
The latest audit results come as the United Kingdom's competition watchdog proposes changes to the audit space.
In a bid to break up the dominance of the big four audit firms, the UK's Competitions and Market Authority have proposed a structural break up between the audit and non-audit businesses into separate operating entities.
It has also called for the UK's largest companies to be audited by at least two firms, with at least one outside the big four, to give mid-tier firms access to larger clients, to develop their experience and credibility while ensuring a cross-check on quality.
Lastly, the CMA have proposed close scrutiny of audit appointments so as to prevent firms from choosing auditors with the best "cultural fit" or "chemistry" rather than those who offer the toughest scrutiny.
This email address is being protected from spambots. You need JavaScript enabled to view it.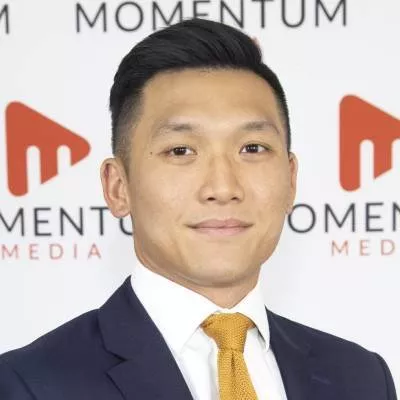 Jotham Lian is the editor of Accountants Daily, the leading source of breaking news, analysis and insight for Australian accounting professionals.

Before joining the team in 2017, Jotham wrote for a range of national mastheads including the Sydney Morning Herald, and Channel NewsAsia.

You can email Jotham at: This email address is being protected from spambots. You need JavaScript enabled to view it.