Speaking at the IPA National Congress, Harmers Workplace Lawyers executive counsel, David Bates said recent prosecutions over the past three years have shown a 92 per cent spike in chances of accountants and bookkeepers being targeted by the Fair Work Ombudsman under accessorial liability laws.
Under one point of Section 550 of the Fair Work Act, "a person is involved in a contravention if they: have been in any way, by act or omission, directly or indirectly, knowingly concerned in or party to the contravention."
"[The chance of being prosecuted was] zero per cent three years ago because the Fair Work Ombudsman until three years ago did not rely on Section 550 accessorial liability when prosecuting businesses and now the chances of them doing that is 92 percent, because they figured out it's a very clever thing to do," said Mr Bates.
"The key people that they are targeting – established from the prosecution's that they are running and have ran successfully – they are targeting payroll officers, HR advisors, accountants and bookkeepers.
"They are absolutely targeting accountants, and you might think well, I didn't go into [this] profession so that I could somehow become involved into the fair work related inquiries. That's not my area of expertise and what the Ombudsman says is tough luck. It's your job to educate your clients."
Accountants being targeted under accessorial liability laws were first brought to light in 2017 when the FWO successfully secured penalties against Victorian accounting firm Ezy Accounting 123 for allegedly facilitating underpayments by its client, fast food operator Blue Impression Pty Ltd.
"These types of trusted advisers must explain the rules to their clients, make it clear when they are in danger of breaking them and not become involved in breaches of the law themselves," deputy FWO Kristen Hannah said at the time.
Mr Bates said the wording of Section 550 meant that accountants and advisers could inadvertently be caught out under the laws.
"If you assist with any aspect of HR or payroll processing, if you give any advice whatsoever about pay rates, the national employment standards, modern awards, or any other fair work based internally, that could catch you," said Mr Bates.
"If I wanted to invent words which could cast the net as wide as humanly possible and capture virtually every single thing you possibly do, these are the words I would have used. It is the most extraordinarily broadly drafted clause I've ever come across. Because if you think about it down into its different parts, what it's effectively saying is that you can be held personally liable for indirectly not doing something."
Instead, to protect against potential legal action, Mr Bates suggests firms include a statement in their engagement letter, maintain contemporaneous notes, and seek expert advice.
"If you are an external adviser, you need to tell your clients that your services are subject to expert advice being perceived and followed, make that abundantly clear. If they want your services, then they have to accept that you are going to get expert advice pass it on, and when you pass it on, you expect your client following," said Mr Bates.
"Make sure everything is recorded in writing. So if you were giving advice to your clients, you're passing on the expert advice, please make sure you have that recorded in writing because if it ends up in court, the best defence you could possibly have is to say, here's my letter of engagement here are all the times I told my client that these rights of pay appear to be wrong, here are all the times that I told them that these deductions appear to be unlawful under the Fair Work Act, here is were I emailed them and gave them a link to the Fair Work Ombudsman website and said, go and look it up yourself.
"Now, none of that's going to get you completely off the hook, but I can tell you when it comes to it, your liability is going to be significantly reduced."
This email address is being protected from spambots. You need JavaScript enabled to view it.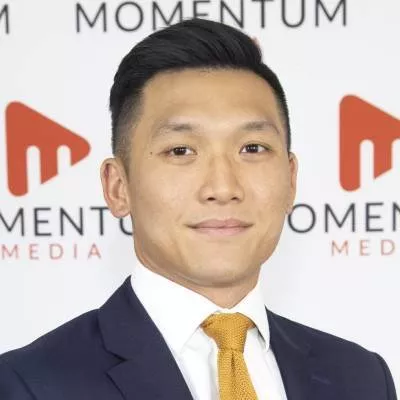 Jotham Lian is the editor of Accountants Daily, the leading source of breaking news, analysis and insight for Australian accounting professionals.

Before joining the team in 2017, Jotham wrote for a range of national mastheads including the Sydney Morning Herald, and Channel NewsAsia.

You can email Jotham at: This email address is being protected from spambots. You need JavaScript enabled to view it.